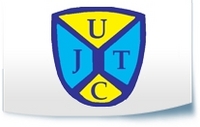 Orange Park, FL (PRWEB) February 8, 2011
Universal Job Training Center announces its new Leadership Opportunity Club. In order to help organizational, political, and professional leaders redefine this society whose values, cultures, and capacity of production are decreasing seriously, Universal Job Training Center is implementing a new dimensional program called Leadership Opportunity Club (LOPC), under the leadership of Dr. Acene Fleurmons. This intellectual club whose ambition is to create a world literary, cultural, and scientific space, invites people who possess a Bachelor's, Master's, and a Doctoral Degree in any field to join its leaders around a cultural table to search together innovative ways to create things, invent processes, produce items, and live our lives better.
UJTC Leadership Opportunity Club has 4 fundamental dimensions: business consultation, teaching and learning, counseling, and entertainment. When it comes to business consultation, a group of consultants in all fields will be available to help managers, supervisors, and leaders with different problems they may encounter in day-to-day operations. Before we can do that, we plan to come together to create a consulting managerial process so we can satisfy our customers one hundred percent. We will be giving conferences around the world based on demands. In addition, we will have a beautiful place where members can meet together to hold debates and to bring necessary solutions to enigmatic problems intending to put our societies down, and to reflect on important questions that remain too long without answers. We will be having TV and e-debates too; this is where one will find the most of our teaching and learning grounds.
Dr. Acene believes that people could develop better relationships together if they know each other's needs, and this cannot be effective without having some knowledge regarding their temperament, simple or blend. Therefore, he creates a new dimension of counseling to help out our children and our youths to learn better at school and to be successful in having better grades, to help parents understand their kids' deficiencies in all respects, to help managers develop great relationships with their employees and to increase their capacity of production, and so forth. This new dimension of counseling is biblical-based. It is the study of people's temperaments guided by the Arno Profile System (APA), developed by Gene Arno (President of the National Christian Counselor Association whose headquarter is in Sarasota). All applicants will receive their APS results in a sealed envelope in a timely manner. After that, counseling will be given to those who need more advice regarding their temperament.
Lastly, the new entertainment dimension will be an inspirational place to redefine art and create movies that should be useful to the society. The actual playful movies are deficient for our kids and our youths. If we need to have a new and responding generation of tomorrow, we need to review our ways of producing movies and offering theatrical spectacles. Parents will not need to supervise their kids anymore. In order to do so, people should come together with a willful mental attitude ready for change. We will do it together. What about our philosophy?
UJTC Leadership Opportunity Club's philosophy consists in quality learning and teaching, high quality performance, in the focus on the process related to how to perform tasks, tight with the amount of time needed to execute them. The process comes first, but not the amount of time. Process is the basis of all great realizations and attainments of milestones. If teachings were provided to people based on any common and acceptable processes, they would produce more and better. There is always a way to do better. Do not be satisfied with 'good' being a state of accomplishment, but go beyond it to reach the greatest expectation ever. This is our expectations, and it is where we are waiting for you.
Visit http://www.universaljobtrainingcenterandbc.com to apply for membership and to request your APS test.
###