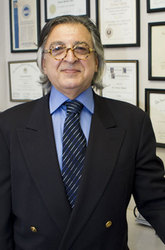 Being obese and/or overweight greatly increases snoring. Losing weight will help to reduce snoring as there it literally reduces the amount of fat in the throat area which opens the airways
New York, NY (PRWEB) February 9, 2011
1. Stop Drinking 3 Hours Before Bed
Alcohol before bedtime increases the relaxation of the tongue and throat muscles, making snoring more likely.
2. Eat Light at Dinnertime
Less food in stomach during sleep, increase the lung capacity for oxygen.
3. Eat breakfast & lunch
This helps you eat less at Dinnertime
4. Breathe Through Your Nose
Train yourself to breathe through your nose instead of the mouth.
5. Keep Airways Open & Clear
Blowing your nose and keeping it clear will help you be able to breathe easier and help you not use your mouth to breathe while you sleep.
6. Sleep Using A Pillow
It raises head position in relation to the body.
7. Avoid Sleeping on Your Stomach
It increases the throat obstruction
8. Sleep On Your Side.
It helps to open up airways as your tongue is less likely to stay in the throat.
9. Avoid Sleeping on Your Back
A trick to help- sew a tennis or golf ball on the upper back of your night-shirt so you won't sleep on your back.
10. Exercise
A deeper, sound sleep is much easier to come by when your body has been working hard as the muscles that have been worked relax more easily.
11. Reduce Your Weight
Being obese and/or overweight greatly increases snoring. Losing weight will help to reduce snoring as there it literally reduces the amount of fat in the throat area which opens the airways.
In 1998, New York City dentist Dr. Hakimi patented his own anti snoring VIAdmd oral device. It is used to treat snoring, create better sleep between bed partners. Dr. Hakimi has been practicing dentistry for over 30 years, and has always been interested in the science of sleep. His device has a 90% success rate in treating snoring.
###