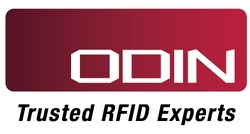 "The relationship with ODIN has been how all partnerships should work. They responded to our needs, worked to our schedule and over-delivered a world class, scalable solution"
Vail, CO (PRWEB) February 9, 2011
Vail Resort's (NYSE: MTN) new breakthrough social media program hit a major milestone this week. Pass holders have skied more than 25 billion vertical feet so far this season and are being recorded with near perfect accuracy thanks to ODIN's groundbreaking RFID software – EasyEdge™. Each one of those skiers is being measured by ODIN RFID Software, which integrates real time physical world data into a unique virtual experience produced by Vail Resorts called EpicMix. The system has full integration into Facebook, Twitter, SMS, etc.
"The relationship with ODIN has been how all partnerships should work. They responded to our needs, worked to our schedule and over-delivered a world class, scalable solution" Commented Robert Urwiler CIO of Vail Resorts, "With ODIN's help we were able to deploy five mountains, hundreds of RFID readers, across thousands of miles fully integrated in just five months. The RFID operating system has performed flawlessly on readers deployed where temperatures dipped as low as -35 degrees Fahrenheit. Thanks to EpicMix, Vail Resorts has changed the ski industry."
"RFID is a natural choice for social media programs, but the accuracy has to be 99%+ to keep participants happy. The software has to be very scalable as well." commented ODIN founder Patrick J. Sweeney II, "Vail is the tip of the iceberg for social media applications that tie the physical world with the virtual world through Facebook, Gowalla, Foursquare and other popular sites. Sports teams, trade shows, events are all starting to adopt RFID to create unique and long-lasting guest interaction"
About ODIN:
ODIN is the leader in RFID software and solutions for healthcare, government, aerospace and social media. ODIN software is deployed at over 3,000 sites worldwide providing proven 99.9% accuracy based on physics of RFID. ODIN's EasyEdge™ software provides a central nervous system for RFID that increases accuracy and scalability while reducing integration and support cost. Global corporations on five continents leverage ODIN's expert engineers and patented RFID software to achieve accuracy, speed, and visibility for their RFID deployments.
What makes ODIN's software and solutions so accurate and easy to deploy is leveraging the scientists in ODIN Labs who test every major RFID device before it hits the market. ODIN Labs publishes the RFID Benchmark Series™ and RFID Pricing Guide™, the industry's most referenced performance and price analyses o f RFID equipment. ODIN serves clients from offices in Ashburn, Virginia, Westford, MA, Dublin, Ireland and Budapest, Hungary with full-time staff in Toulouse, France. For more information about this case study, visit our website http://www.ODINRFID.com
###