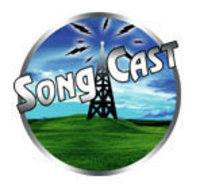 "SongCast is dedicated to providing solutions to independent artists and at a price they can afford." Stated Mike Wright, Founder.
Cuyahoga Falls, OH (PRWEB) February 8, 2011
SongCast http://songcastmusic.com is excited to announce the addition of Spotify to their distribution network. Independent musicians, bands and labels will benefit from access to the new partnership and the opportunity to distribute their music through this popular channel.
Spotify is an award-winning music service and provides instant access to whatever music you want, whenever and wherever you want it, through a simple, clean and quick to use platform via an ad-supported, free-to-the-user service.
Additionally, SongCast has added two new services, iTunes Ping and iTunes Daily Trending Reports for SongCast subscribers. iTunes Ping is a social network created by iTunes with the purpose of allowing consumers to follow their favorite artists. SongCast artists with music live in the iTunes store are now eligible to have a Ping artist account.
iTunes Daily Trending Reports are a valuable resource which give artists more insight into how their tracks are selling in the marketplace. These trending files will also show the postal code and country of where the consumer made the transaction, helping the artist predict sales while still relying on monthly sales reports for accurate royalty payment information.
Mike Wright, founder of SongCast, said of the announcement "Our artists have requested additional services on SongCast and we are absolutely thrilled to deliver them. We are dedicated to providing solutions to independent artists and at a price they can afford. SongCast will continue to develop its music distribution network and launch even more unique services in the coming weeks ahead".
About SongCast – SongCast is a streamlined and affordable solution for artists and labels to release music into major digital retailers including; iTunes, Rhapsody, AmazonMP3, Emusic, Napster, MediaNet, Spotify & all of their respective international stores such as iTunes Europe, Amazon UK, as well as many others. SongCast provides monthly accounting and royalty payouts, along with world class artist support. SongCast helps artists Save Time, Save Money and Sell Music!
For more information contact:
SongCast http://www.songcastmusic.com
2926 State Rd, Suite 111
Cuyahoga Falls, OH 44223
330-958-2419
email: info(at)songcastmusic(dot)com
###