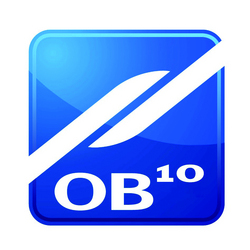 As the worldwide economic environment begins to show improvement, OB10 is well positioned to maintain its double-digit growth and expansion into new global markets
Atlanta, GA (PRWEB) February 8, 2011
OB10 today announced significant growth across the business in 2010, highlighting an increase in the number of customers, an increase in revenue by 30 percent and an increase in transaction volume by 54 percent. In addition, OB10 boasts a growing worldwide supplier network of 92,000 companies. Although worldwide economic uncertainty has eased in recent months, OB10 has demonstrated an ability to thrive under a variety of economic circumstances, growing by an average of more than 30 percent annually over the last several years.
"As the worldwide economic environment begins to show improvement, OB10 is well positioned to maintain its double-digit growth and expansion into new global markets," said Peter Watson, Senior Vice President, OB10. "More blue-chip organizations are discovering that by making e-Invoicing a core component of their back office accounts payable operations, they are able to streamline their processes, save money, better manage cashflow and increase efficiency in a sustainable, environmentally-friendly way."
A sampling of companies joining the OB10 Network in 2010 include Dow Jones & Company, Amgen US, Dresser, Inc., Bristol-Myers Squibb, Kimberly-Clark and Air Products,
According to IOMA's 2010 Guide to AP Automation, Andy Dzamba, APM, editor-in-chief of IOMA's Web site, AccountsPayable360.com, invoice automation is the best way to help an accounts payable operation to shine. "Automation not only helps AP make a positive impact at the company, it can also help you make your case when you want to get a project approved by senior management." Dzamba also identifies the top reasons for automating AP, including boosting the budget, enhancing efficiency, eliminating errors, reducing fraud and contributing to cashflow.
"During the past year, our team has worked extremely hard in delivering value to our customers," said Watson. "By effectively leveraging our complete in-house, end-to-end implementation and program management services from our offices in Atlanta, London, Kuala Lumpur and Sofia, Bulgaria, we provide services that are unmatched. We're confident that we'll continue to deliver impressive results this year as more organizations look to implement an electronic invoice data capture solution. We finished 2010 on a very strong note and we see that momentum continuing into 2011."
About OB10
OB10 (http://www.OB10.com) is the leading global B2B e-Invoicing network. OB10 simplifies and streamlines the complex invoice-to-pay processes. Neither client organizations nor their suppliers are required to implement any hardware or software, and OB10 is independent of data file formats. OB10 can reduce the cost of paper invoice processing by typically 60 percent and can deliver an ROI in less than a year if the program follows OB10's best practice guidelines. Operational across Europe, North America and Asia, OB10 is compliant with the requirements of VAT, tax and e-Invoicing legislation and receives invoices from suppliers in 137 countries. To ensure unrivalled and rapid supplier enrollment, each new customer's suppliers are supported by an implementation services team responsible for getting them up and running on the OB10 network.
Customers include: Agilent Technologies, Aviva, Barclays, BP, Cargill, Deutsche Lufthansa AG, DHL, DSG International, Fisher Scientific, General Motors, GlaxoSmithKline, Hewlett Packard, Hertz, IBM, Imperial College, Kellogg's, Kraft, Logica, Mohawk Industries, Motorola, Pfizer, SaraLee, Schneider Electric, Shaw Industries, Steria, Tesco, Unilever and US Federal Government.
# # #