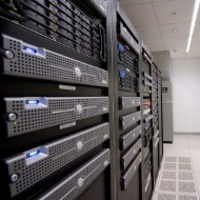 I'm excited to pick up websitehosting.com, a site that will almost certainly become our flagship brand.
Las Vegas, NV (PRWEB) February 8, 2011
A new bar has been set for the highest valued domain name transaction in 2011 as Terran Marketing purchases websitehosting.com from a private seller for $190,000.
Terran Marketing was formed in late 2010 with over 15 years of combined affiliate marketing experience. They have already purchased and / or started several other affiliate related websites in the WordPress, RV, health, and travel arenas, but this is their first web hosting related site. CEO, Michael Jackness says "I'm excited to pick up websitehosting.com, a site that will almost certainly become our flagship brand."
"Website Hosting was a multi billion dollar industry in 2010 and we expect that to see continued growth in 2011," said Jackness. Terran Marketing plans on making Website Hosting a diverse tool for the web hosting industry with news, articles, videos, and tools. In addition, they will offer reviews of 100's of web hosting companies and allow visitors to rank and review each one.
Michael Jackness also made a post on his personal blog vowing to document the progress of Website Hosting "every step of the way". It's his way of giving back to the affiliate community that made him so successful today. The initial post outlines his thought process for buying the domain and what makes it so valuable.
Since the transaction just took place a few days ago, Website Hosting is currently under construction and only has a few news articles posted. However, there is message that reads "Thank you for stopping by Website Hosting. We are currently under construction. Our new site is set to launch March 1, 2011. In the mean time, we will be adding news about the web hosting industry." In speaking with Michael Jackness, he says "I've been working in the IT industry for over 15 years and I'm used to development projects taking longer than expected. However, our initial design is already completed and the project is now in the coding stage. I see no reason why we can't make our deadline."
For more information please contact Michael Jackness at Teran Marketing or signup for the newsletter at websitehosting.com. They will be sending out periodic information as the site construction progresses.
###