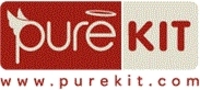 Our customers are choosing SIGG bottles for the value for money they offer, the environmentally friendlier design, and the great new fashionable styles
(PRWEB) February 10, 2011
Walking to get fit is becoming a popular form of exercise, and offers a low cost way of getting the body in shape. The activity requires little in the way of accessories or equipment, however one item which is proving popular, in addition to a sturdy pair of walking boots, is a SIGG bottle. The water carriers are frequently purchased alongside walking shoes and boots, a clear indication that the fit and active are taking care to stay hydrated.
SIGG bottles have long been a firm favourite with lovers of the great outdoors, with the versatile, strong and practical water carriers being well suited to any outdoor adventure. A host of new fashionable designs from the Swiss bottle manufacturer, together with high profile celebrity sightings has seen the bottles become a popular choice for everyday use for car journeys, trips to town, the gym and for urban walking.
The SIGG water bottle design is highly versatile and can also be used for hot drinks in cold weather, with the co-polyester lining resisting taking on aromas, and capable of use with isotonic drinks, carbonated beverages and acidic fruit juices. The robust aluminium design is ideal for a long lifespan, and well suited to all manner of activities, and is more environmentally friendly than its plastic counterparts. Offering such benefits, it is perhaps no surprise that they are the number one choice for the great outdoors, and are becoming popular with all walks of life.
Sales of SIGG bottles have been steadily increasing since the first stocks arrived at Purekit.com; however recent high profile celebrity SIGG sightings have increased awareness of the brand. The bottles have been used by celebrities to make a statement about commitment to the environmental, as well as one of fashion with the green design accompanied with high fashion prints. SIGG bottles are regularly used backstage at concerts, fashion shows and high profile events, replacing the use plastic water bottles. With the stars switching over to these reusable bottles for environmental reasons, it is believed that there will be a knock on effect on the public, with them keen to emulate their favourite celebrities.
The effect seems to be working, with SIGG bottle sales showing a marked increase in sales at Purekit.com, helped by the new SIGG Design collection which makes them a more fashionable choice for urban use. In response t the growing sales figures, and also to help explain the benefits of the SIGG design over cheaper brands, Purekit.com has today launched a new microsite dedicated to the SIGG bottle. To many, a water bottle is simply an item of mundane kit, however to Purekit.com the SIGG bottle appears to be much more. "There is a lot more to SIGG than people think, and we wanted to build up awareness of the brand, and the environmental benefits that a purchase has" says Purekit.com MD Richard Gundle.
"Our customers are choosing SIGG bottles for the value for money they offer, the environmentally friendlier design, and the great new fashionable styles" says Richard. The popularity has lead to a new microsite being launched, which provides background information on the brand, reasons why the SIGG bottle is the best choice for outdoor pursuits, and how it can help reduce carbon footprints. It is hoped that by providing more information on the brand, that more customers will choose the bottles as a greener alternative to the plastic bottles.
The new SIGG bottle microsite is now online at http://www.siggbottles.eu/
###