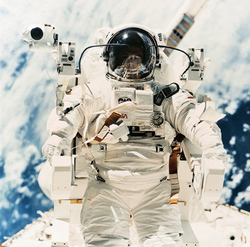 Science is the only universally taught subject in education systems worldwide and we are delighted to provide GGfL's users with access to content from the leading provider in this area.
(PRWeb UK) March 11, 2011
Over 40 content providers are currently available through Global Grid for Learning (GGfL), including Corbis, Waterford Institute, Intel, Reuters, Bridgeman Education and Cambridge University Press itself, making it one of the most comprehensive digital educational content collections in the world.
Science Photo Library (SPL) is the latest provider to make its resources available through GGfL's foremost content aggregation service.
Julian Mobbs, Managing Director at Global Grid for Learning commented: "Science is the only universally taught subject in education systems worldwide and we are delighted to provide GGfL's users with access to content from the leading provider in this area. SPL's unrivalled collection of scientific images and videos strengthens immensely the GGfL Library, making it even easier for educators and learners to find and discover high quality, relevant and copyright-cleared digital content in a full range of subjects."
Through GGfL's content service, teachers and students have easy access to a single source of over one million high quality and copyright-cleared educational resources from multiple, trusted content providers, including images, videos, interactive activities, animations, audio files and documents across a comprehensive range of subject areas.
"Science Photo Library is excited about the partnership with Global Grid for Learning", said Justin Manton, Business Development Manager at Science Photo Library. "The GGfL platform allows us to continue with our core mission to provide access to the largest unique collection of science imagery in the world to educators and students."
Science Photo Library (SPL) provides educators with striking specialist images and footage, unrivalled in quality, accuracy and depth of information. It has the largest unique scientific related collection in the world with more than 350,000 images and 15,000 clips to choose from, with hundreds of new submissions uploaded to the website each week.
About Global Grid for Learning
Global Grid for Learning (GGfL) aims to connect teachers and students at all stages in education to single sources of digital multimedia content from multiple providers. Its mission is to become the leading digital content broker and supply network for education markets worldwide.
GGfL services provide a safe and reliable way for teachers and students to search, stream and download high quality and copyright-cleared learning resources from trusted content providers. Our growing library of over one million digital multimedia resources makes it easier for teachers to engage, motivate and inspire media savvy students.
Available online and through learning platforms, portals, and commonly used educational software, GGfL ensures teachers and students have seamless access to the digital content they need, when they need it for anywhere, anytime teaching and learning.
Cambridge Global Grid for Learning (GGfL) is a wholly owned subsidiary of Cambridge University Press, one of the world's leading educational publishers.
About Science Photo Library
History
Science Photo Library (SPL) was founded in 1981 by Michael Marten, one of the authors of Worlds Within Worlds, a book exploring different ways to observe the universe - from electron micrographs, to images of earthrise taken from the Apollo spacecraft. When Marten started receiving requests for the beautiful images in the book, he had an idea of setting up Science Photo Library.
Marten says: "Worlds was the first popular book in Britain to show the new range of scientific imagery that had been developed since the 1950s, and it showed that science images could be exciting, colourful, even artistic: they didn't need to be boring and technical. At that time you couldn't get them from photo agencies, or indeed from any central source, you had to go to individual scientists and doctors who made the pictures."
Since then, SPL has continued to work alongside world acclaimed photographers and the leading science and medical experts to provide a central source of the best science and specialist imagery available. Although the collection started with scientific images, it has grown to encompass all aspects of science and their impact on everyday life. In 2009 SPL expanded into footage, and now represents a growing Motion collection of the best science footage from around the world.
About Cambridge University Press
Cambridge University Press is the publishing business of the University of Cambridge, one of the world's leading research institutions.
Throughout its history, the Press has maintained a reputation for innovation and enterprise, through publishing the latest research, and through supporting the latest methodologies for teaching and learning. Its purpose is to advance learning, knowledge and research worldwide. It publishes 240 journals and over 2,500 books annually for distribution in nearly every country in the world.
###