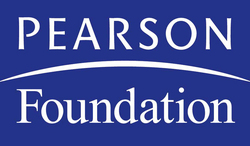 Washington, DC (PRWEB) February 9, 2011
As rising demand and declining budgets continue to strain community college systems across the U.S., the results of a new survey underscore the economy's impact on students who are finding fewer courses available at their local community college, even as they are competing with greater numbers of their peers to attend them. In the first national survey of its kind, 32 percent of students - and 55 percent of Hispanic students - said they were unable to enroll in a class of their choice because the class roster was already full.
The Pearson Foundation Community College Student Survey, conducted online by Harris Interactive, was commissioned specifically to better understand the keys to success for community college students. Their perception is an important first step in maintaining and improving quality education for all. The survey found that around one in six students was at immediate risk of discontinuing his or her studies within the first few weeks of enrollment: 15 percent reported that they had either dropped out or seriously considered dropping out within the first few weeks of the semester, generally because of their struggles with courses or because of their difficulty in balancing continued academic study with family and work obligations.
The survey also uncovered that, despite these difficulties, a significant number of community college students fail to seek or obtain the help they need to succeed in their studies. Twenty-five percent of students who have considered dropping out said they were struggling with their courses but did not seek help. Nearly 20 percent of students who have considered dropping out and were struggling reported being unable to get the help that they needed. And the vast majority (74 percent) of those who did drop out did not discuss their intentions with instructors or advisors.
"Community colleges are pivotal in the Obama Administration's plans to increase the number of U.S. college graduates," said Mark Nieker, president of the Pearson Foundation. "This survey gives voice to the student population at the center of this effort, and helps us all to better understand their needs, and their frame of mind, as they begin their college careers."
"The survey findings underscore a serious threat to student access that exists," said Walter G. Bumphus, president of the American Association of Community Colleges. "Community colleges need to increase the level of early intervention to help students overcome internal and external challenges, and colleges need greater support to be able to do that effectively."
In addition to these key findings, the survey also underscored the growing demand among students for online learning: 61 percent of the community college students surveyed reported having taken at least one course online, and 44 percent said they would like to take all of their courses online. Responses also revealed that the students most at risk of dropping out of community college studies were more likely to be male, employed full-time, enrolled part-time and enrolled in remedial math or English courses.
Other key findings include:

Nearly three out of 10 students (28 percent) who took a math or English placement test were unable to enroll in all of the recommended courses.
More than 70 percent of students believe high-speed Internet access is important for success in community college.
External factors, such as family and work obligations and financial concerns, are the top reasons for dropping out or considering it.
The survey was conducted online within the United States by Harris Interactive on behalf of the Pearson Foundation between September 27 and November 4, 2010, among 1,434 U.S. residents between the ages of 18 and 59 who were enrolled in a U.S. community college, pursuing at least one course for college credit, at any point between August 1, 2010, and the time the survey was taken. No estimates of theoretical sampling error can be calculated; a full methodology is available upon request.
About the Pearson Foundation
The Pearson Foundation extends Pearson's (NYSE:PSO) commitment to education by partnering with leading nonprofit, civic, and business organizations to provide financial, organizational, and publishing assistance across the globe. The Foundation aims to make a difference by sponsoring innovative educational programs and extending its educational expertise to help in classrooms and in local communities. More information on the Pearson Foundation can be found at http://www.pearsonfoundation.org.
Media Contact: Stacey Finkel, (703) 304-1377
Media Contact: Susan Aspey, (800) 745-8489
About Harris Interactive
Harris Interactive is one of the world's leading custom market research firms, leveraging research, technology, and business acumen to transform relevant insight into actionable foresight. Known widely for the Harris Poll and for pioneering innovative research methodologies, Harris offers expertise in a wide range of industries including healthcare, technology, public affairs, energy, telecommunications, financial services, insurance, media, retail, restaurant, and consumer package goods. Serving clients in over 215 countries and territories through its North American, European, and Asian offices and a network of independent research firms, Harris Interactive specializes in delivering research solutions that help Harris - and its clients - stay ahead of what's next. For more information, visit http://www.harrisinteractive.com.
###