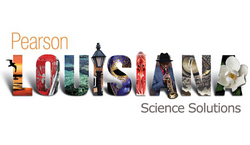 Baton Rouge, LA (PRWEB) February 9, 2011
From the Gulf oil spill to Hurricane Katrina, Louisiana classrooms will get a surge of science for the YouTube generation of students with new instructional materials approved by the state.
School children will learn from new, more rigorous digital and print instructional materials next school year with Pearson's Louisiana Interactive Science programs available for elementary and middle schools statewide.
Louisiana schools have been using their current science textbooks since 2003. Aligned with the state's robust comprehensive curriculum, Pearson's new instructional materials include a science adventure video series, online virtual labs, etext editions, and other digital resources specifically designed by the nation's leading science education experts to meet the unique needs of Louisiana students.
The second American woman to walk in space and Associate Dean at the University of Virginia's School of Engineering and Applied Science, Dr. Kathryn Thornton helped develop the new science programs to support teachers preparing students for college and future careers, especially in the fields of highest demand: science, technology, math and engineering (STEM).
"Workforce demands make learning science and technology more important than ever," said the former astronaut and nuclear physicist. "But science must be taught early, as young as Kindergarten, to build a solid foundation of the critical concepts and must be presented in a compelling manner that is applicable to students' everyday lives," Dr. Thornton added.
Aligned to the state's grade-level expectations and benchmarks, Louisiana Interactive Science provides an exhaustive list of resources to help children, whether English-speakers, struggling readers, or advanced learners, master the personalized lessons. MyScienceCoach gives students help through a digital science "coach" that customizes instruction based on their individual learning needs.
Interactive Science also provides regular assessments to help teachers closely monitor individual student progress. The program provides guides for teachers to differentiate instruction for each student based on his or her understanding of the lessons and activities to reinforce math and reading throughout the science course.
From its rigorous curriculum to engaging online virtual labs and close monitoring of student progress, Pearson's science instructional materials are scientifically researched and proven to be effective in the classroom by providing the following:

Rigorous STEM content to help teachers prepare Louisiana school children for success from Kindergarten through 8th grade on their path to college;
Digital, print and hands-on resources, including materials with tips and step-by-step instructions for teachers to help with special accommodations for students at varying instructional levels;
Comprehensive assessment tools that determine what level each student is performing to help teachers quickly identify academic strengths and weaknesses and differentiate instruction and intervene, as needed;
Programs developed specifically to teach Louisiana's rigorous state standards and availability of enhancements to reinforce the new common core standards in reading and math;
Wide selection of lessons relevant to Louisiana from its unique ecosystem featuring a cypress swamp to science experiments about salt's effects on the hatching of brine-shrimp eggs;
A rich blend of print, CD/DVD videos, online resources, and manipulatives like lab instruments for teachers to choose from and easily customize their instruction for students' individual learning needs.
More information about Pearson's Louisiana Science Interactive programs can be found at http://www.PearsonSchool.com/LAscience.
Contact:
Kate Miller
212.641.6115
kate(dot)miller(at)pearson(dot)com
# # #