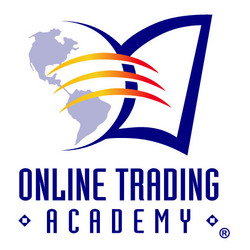 "The Best Educator of the Year award has exciting implications for Online Trading Academy," said Seiden, "because it shows that we really do have experts giving people the top-notch quality of education that they need to succeed in trading."
Camarillo, CA (PRWEB) February 9, 2011
Sam Seiden,Online Trading Academy's Vice President of Education, has been nominated under three categories (Best Educator, Best Education Content, and Best Webinar) for Forex Best Awards for 2011 from FXStreet.com. This annual awards event honors top contributors to their site, FXStreet.com, the leading independent portal dedicated to providing complete and timely information about the Foreign Exchange (Forex) market.
Seiden brings over 15 years of experience of equities, Forex, options and futures trading which began when he was on the floor of the Chicago Mercantile Exchange. He has served as the Director of Technical Research for two trading firms and regularly contributes articles to industry publications. Seiden has educated thousands of traders and investors in seminars and conferences.
FXStreet.com has 12 different categories in this annual awards event. The nominees have been selected by the FXStreet.com team for their quality and popularity on the website, and the winners will be determined according to viewers' votes. Voting will be open February 5, 2011 through February 16, 2011. Results will be announced in mid-February.
"I am so honored that I was nominated for not just one, but multiple categories," said Seiden. "The Best Educator of the Year award has exciting implications for Online Trading Academy, because it shows that we really do have experts giving people the top-notch quality of education that they need to succeed in trading."
To place your vote for this year's Forex Best Awards, visit http://www.surveymonkey.com/s/fx_awards_2011 and to learn more about Online Trading Academy please visit http://www.tradingacademy.com.
About FXStreet.com
FXstreet.com, the leading independent portal dedicated to the Foreign Exchange (Forex) market, was brought to life in January 2000 by its founder, Francesc Riverola, an economist from Barcelona, who molded his original "home business" into a solid international company. Together with his partners, Míriam Pinatell and Sergi Fernández, their project has grown to become the trusted source of Forex for millions of users throughout the world.
As their distinctive trademark, the portal has always been proud of their unyielding commitment to provide objective and unbiased information, to enable their users to take better and more confident decisions. On the portal, the real-time quotes, news, newsletters and interactive chats with experts from all over the world are among the most well-received content. Furthermore, FXstreet.com is very proud of its sections on Fundamental and Technical analysis, as with these sections FXstreet.com has managed to gain the collaboration of the entire Forex industry, from individual professionals and small companies, right up to Forex Brokers and Investment Banks.
About Online Trading Academy
Irvine, California-based Online Trading Academy is a global network of financial education centers focused on teaching students the art of trading since June of 1997. With more than 20,000 graduates, Online Trading Academy offers professional instruction from experienced trading professionals, as well as a wide array of beneficial home study materials to supplement classroom study. Online Trading Academy offers instruction in physical classrooms and online; in multiple asset classes including Stocks, Options, Forex and Futures. Online Trading Academy has financial education centers throughout the world in Irvine, Los Angeles, Seattle, Dallas, Chicago, Detroit, Orlando, Atlanta, Washington DC, Philadelphia, New York City, Boston, Toronto, London, Dubai, Singapore, Mumbai and many more with plans to open a financial education center in Jakarta in 2011. For more information, visit http://www.tradingacademy.com.
###