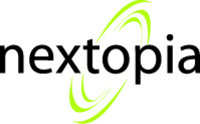 Integrating our ecommerce catalog into our Facebook page was a no-brainer. We're a giant step closer to millions of potential customers.
Toronto, ON (PRWEB) February 9, 2011
Nextopia's newest application brings online retailing into Facebook. It enables online retailers to integrate their ecommerce catalogs directly into their Facebook pages and sell to more than 500 million consumers from directly within the social network.
Facebook fans and users will be able to search retailers' product catalogs, refine searches, and locate products without ever leaving Facebook. Nextopia's eComm|SearchFacebook app extends and leverages the functionality of its core site search technology for the company's 1,100 retailing customers, which range from Fortune 500 brands to startups.
Facebook as Direct-to-Consumer Sales Channel
"Online retailing has come to Facebook," says Nextopia CEO Sanjay Arora. "The Nextopia Facebook app really opens up social networking as a direct-to-consumer sales channel. It is no longer about just generating in-bound leads or brand awareness. Instead, retailers can now put their stores right in front of customers where they can be influenced with likes and recommendations."
"Integrating our ecommerce catalog into our Facebook page was a no-brainer," adds Nextopia customer Michael Schoenfeld, VP of Brimar Industries. "We're a giant step closer to the millions of potential customers who are on Facebook every day."
Flexibility to Meet the Social Marketing Needs of All Retailers
Delivered as Software-as-a-Service, the Nextopia eComm|SearchFacebook app is designed to meet the needs of all retailers, regardless of their Facebook marketing sophistication or size. The app is available with three pricing plans, whose corresponding features fit a variety of social marketing needs.
How Retailers Can Start Selling on Facebook
Any retailer using Nextopia's core eComm|Search site search application can get started selling on Facebook. There is no software to install and, thus, no ongoing maintenance. Integration is typically completed in less than 24 hours.
Got sales or integration questions? You can reach Nextopia's dedicated Facebook Team toll free at 800-360-2191. For more information on eComm|SearchFacebook, visit Nextopia.com/facebook.
About Nextopia
A pioneer in providing specialized Internet search products and services since 1999, Nextopia Software Corporation delivers next generation information retrieval technology to businesses and online retailers. Based in Toronto, ON, Nextopia enables its customers to deliver the right product at the right time. Well over 1,100 retailers use the company's flagship product, eCommSearch. For more information, visit http://www.nextopia.com.
# # #