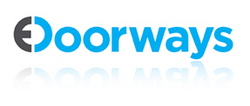 Austin, TX (PRWEB) February 9, 2011
The Ibero-American Science & Technology Education Consortium (ISTEC) announced on Tuesday, Feb. 1, 2011, that it has created the ISTEC Student Channel, driven by eDoorways' (Pink Sheets: EDWY) PowerChannel technology, to facilitate a global relationship dynamic and to innovate curricula among all students of the world.
The ISTEC Student Channel will be essential in providing equal opportunity education, development, and scholarships to students specializing in science, technology, engineering, and math. With this action, ISTEC is bringing together the brightest students and faculty from around the world to ensure their counterparts have equal access to information and resources to provide opportunities and advancements in the science fields.
Enter the world's engineering students. An integral component of the Student Channel is ISTEC's collaborative affiliate, the Student Platform for Engineering Education Development (SPEED). SPEED is the world's first and only global organization of engineering students, advancing engineering education by providing a platform for global communication among students and other stakeholders.
SPEED's members come from virtually every developed nation and many emerging countries. ISTEC is collaborating with SPEED members to share resources. The goal - give the world's future engineers and scientists every opportunity available to innovate via scholarships, student contests, incentivized creativity initiatives, and interactions with some of the most respected members of the field of science.
The creation of a global Student Channel and introduction of the world's engineering students into the creative mix is a significant development for ISTEC. For eDoorways International Corporation, the implications may also loom large. SPEED students will be joining others from Latin America and around the world to collaborate using an emerging global innovation platform operated with eDoorways technology.
For more information on eDoorways International Corporation and/or the "eDoorways" (http://www.eDoorways.com) initiative, e-mail a package request to info@eDoorwaysCorp.com. Visit the corporate Web site at eDoorwaysCorp.com (http://www.eDoorwaysCorp.com), make comments via the corporate blog (http://www.eDoorways.wordpress.com), or follow the company on Twitter.
Safe Harbor for Forward-Looking Statements:
Except for historical information contained herein, the statements in this press release are forward-looking statements that are made pursuant to the safe harbor provisions of the Private Securities Reform Act of 1995. Forward-looking statements involve known and unknown risks and uncertainties, which may cause the company's actual results in future periods to differ materially from forecast results. These risks and uncertainties include, among other things, product price volatility, product demand, market competition, risk inherent in the company's domestic and international operations, imprecision in estimating product reserves and the company's ability to replace and expand its holdings.
Contact:
Heritage Corporate Services, Inc.
Jeffrey Staller, President, 561-210-5675
Jeffrey(at)HeritageCorporateServices(dot)com
###