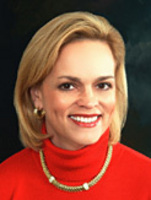 "To be recognized by my alma mater for my company's growth is quite an honor," said Williamson. "The fact that the Bulldog 100 is a nation-wide competition makes this award even more significant."
Atlanta, GA (PRWEB) February 9, 2011
Sally Williamson & Associates (SW&A), an Atlanta-based executive coaching firm, has earned the #26 position on the 2011 Bulldog 100: Fastest Growing Bulldog Businesses. More than 700 companies, representing businesses from across the U.S. were nominated for this distinction.
Sponsored by the University of Georgia (UGA) Alumni Association, the Bulldog 100 is an annual program that recognizes the 100 fastest growing businesses owned or operated by UGA alumni. Companies were ranked by a three-year compounded annual growth rate of revenues (from 2007 to 2010).
CEO and Founder Sally Williamson graduated from the Grady College of Journalism and Mass Communication with a BA degree in Public Relations. She recently was presented with an award at the Bulldog 100 celebration at the Marriott Marquis, downtown Atlanta.
"UGA provided me with a rich academic environment, a curiosity for learning and a strong foundation for starting my own business," notes Williamson. "To be recognized by my alma mater for my company's growth is quite an honor. The fact that the Bulldog 100 is a nation-wide competition makes this award even more significant."
"I want to congratulate Sally Williamson & Associates. Being among the top 100 Bulldog-run businesses in the country is a great honor. With more than 700 nominations from across the U.S., it is truly an achievement to make the list," said UGA Alumni Association Executive Director, Deborah Dietzler.
Information about the Bulldog 100 program, including a complete list of the Bulldog 100 Class of 2011, is available on the UGA Alumni Association website: http://www.uga.edu/alumni/bulldog100.
About Sally Williamson & Associates (SW&A)
Founded in 2004 Sally Williamson & Associates (SW&A), is an executive coaching firm serving companies and individuals throughout the Southeast. Clients include Turner Broadcasting System, Southern Company, iHealth Technologies, Intuit, SunTrust, UPS and others. SW&A company was ranked #26 on the 2011 Bulldog 100: Fastest Growing Businesses, which is awarded by the University of Georgia, to former students whose businesses have demonstrated exceptional growth in revenues for three consecutive years. For more information about SW&A visit http://www.sallywilliamson.com.
# # #