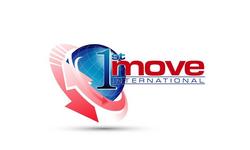 The new system will help to manage the growing number of enquiries
(PRWeb UK) February 15, 2011
Bristol's independent international removals company 1st Move International based in Avonmouth, established in 1998 & members of the British International Freight Association (BIFA), has recently installed a new customer relationship management system. This system will help manage the growing the number of enquiries for people planning to move overseas.
The new system will ensure that all potential customers will be managed even more effectively with all their details being available at the touch of a button. The customer contact strategy will be controlled more closely and this will help the Sales Manager and the Sales Team manage both their and their customer's time more efficiently.
The team at 1st Move pride themselves on their international removals service they offer customers and the new computer software will help them to continue to develop the excellent service they always strive to provide. Have a look on their website at the positive feedback from customers who have experienced this first hand.
Customers are also often surprised at the speed at which 1st Move are able to ship their treasured possessions overseas and the reason that they are able to ship so quickly and have access to most destinations is due to their unique packing service.
1st Move are pioneers of their unique packing service known as 'Shrinkfast'.
The 'Shrinkfast' system

All of the goods are packed to pallets, securely shrink wrapped and then wrapped again with corrugated cardboard.
The whole pallet is encased with a double layer of industrial bubble wrap and then further protected by an industrial plastic shroud.
The final stage includes strap banding, security sealing & tagging the unit, before being loaded to containers as individually sealed shipping units.
This unique method of packing customers belongings enables 1st Move to offer weekly shipments to many destinations and results in eager customers not having to wait too long to receive their personal belongings at their destination. See the packing system in action by watching the international removals packing video on their website.
For more information have a look at their website: http://www.shipit.co.uk
# # #