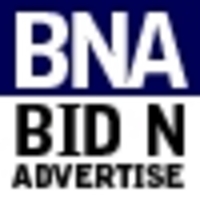 Bid N Advertise specializes on providing cost effective solutions for online advertisement, currently offering the popular Pay Per Click advertisement model, guaranteeing their customers total customization and control over their campaign.
New York, NY (PRWEB) February 9, 2011
Pay Per Click advertisement has quickly established itself as one of the most cost effective advertisement methods applicable for all kind of internet based businesses. This advertisement model is based on the premise of advertisers paying their host only when the ad is click and the customer is then redirected to the advertiser's website. As a celebration of its success Bid N Advertise is currently offering a special 30% discount.
For the month of February, Bid N Advertise is offering their customers a 30% discount on the overall cost of their campaign. This offer comes in handy for advertisers of all kind, since saving money on an already effective campaign is always a good thing. Bid N Advertise is also allowing their customers to customize existing campaigns, guaranteeing more targeted visits and an overall higher success rate.
With the rapidly gaining in importance that this model has had, companies like Bid N Advertise has raised in order to provide an effective yet affordable solution for its advertisers needs. This company holds a top quality network and a great number of partner websites, giving its advertisers the option to choose the site in which they want to advertise. And this, among other aspects, has made Bid N Advertise stand out from the competition, more concretely because the amount of customization they offer.
In order to avoid the open abuse of click fraud that the Pay Per Click model is exposed to, sites like Bid N Advertise offer their customers extensive verification procedures via their fraudulent click system, capable to identify invalid or repeated clicks. This system has proved to guard their advertisers against abusive clicks by corrupt competitors or web developers.
Bid N Advertise offers a prompt, cost effective solution to online advertisement. Because of this, PPC advertisement as it is also known for its effectiveness when redirecting customers to the advertiser's website, contrary to other advertisement models. Take advantage of the ground breaking discount that Bid N Advertise is currently offering and start witnessing the results on your website.
###