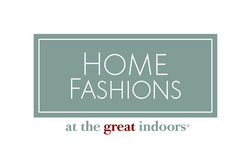 "There will be a wider variety of manufacturers and vendors to select from, and our partners will be able to offer highly customized colors, fabrics, finishes and design options to consumers."
Broomfield, CO (PRWEB) February 9, 2011
The Great Indoors launches a new license business, Home Fashions at The Great Indoors, which will offer high-end, upscale home furnishings. The products will be more prevalent and sophisticated, targeted at the broader value driven market.
The new Home Fashions at The Great Indoors introduces hundreds of luxurious, modern, stylish additions to the Furniture, Area Rugs, Art & Mirrors, Home Décor and Bedding departments, as well as unveiling a brand new department, Outdoor Living.
The extensive selection of Home Fashions product lines will be available only at the Broomfield, Colorado location. Trade Professionals can get a sneak peak at an exclusive event on Wednesday, February 9, from noon-7pm.
"Home Fashions at The Great Indoors significantly expands the choices available to our trade professionals," said Retail Management Partners CEO, Amir Mireskandari . "There will be a wider variety of manufacturers and vendors to select from, and our partners will be able to offer highly customized colors, fabrics, finishes and design options to consumers."
Additionally, many of the new products offered are manufactured from reclaimed and recyclable materials, targeting builders and designers who are constructing or remodeling with an eye toward sustainability.
This exclusive event will be held on February 9th at The Great Indoors Broomfield location and will include vendor demonstrations, substantial savings on Home Fashions at The Great Indoors lines, free giveaways, refreshments and entertainment.
For more information on Home Fashions at The Great Indoors, or if you are a trade professional and would like to request an invitation, please contact Patricia Adams Emerson or Mona Miles at 713-980-7696.
###