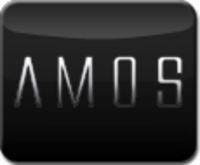 "We are thrilled to be amongst the first content providers of the connected devices movement as part of Samsung's new apps platform," said Ohad Maiman, CEO and Co-Founder of AMOS TV
New York, NY (PRWEB) February 10, 2011
AMOS TV, a leading provider of high-definition ambient videos, is proud to announce the availability of the AMOS HD App through Samsung Apps, the world's first HDTV-based application store.
The AMOS HD App brings together spectacular cinematography from around the world, set to prominent soundtracks across music genres. AMOS TV's unique high-definition music videos feature incredible videos ranging from wildlife to city life, with music spanning from classical to trance – and everything in between.
"We are thrilled to be amongst the first content providers of the connected devices movement as part of Samsung's new apps platform," said Ohad Maiman, CEO and Co-Founder of AMOS TV. "We believe our content helps prove the full quality HD capabilities of Web-connected products."
This AMOS HD App offers users the opportunity to choose up to 5 hours of premium HD video content to stream via their connected Samsung Smart TV. The content will be chosen from a wide gallery of ambient videos across four distinct categories, each with its own unique mood and style: RISE (calm and inspiring), RALLY (energetic and fast-paced), REST (soothing and relaxing) and REBEL (edgy and surprising).
"The videos available through the AMOS HD App have been carefully selected to represent some of our best and most engaging content," added Eytan Rockaway, President of Programming and Co-Founder of AMOS TV. "The beauty of this app is that we are able to provide access to much of our library and offer an array of unique options for Samsung customers to select from."
The AMOS HD Premium App (and a free AMOS HD Preview App) can be found in the "Video" category of Samsung Apps, available on select 2010 and 2011 HDTVs.
###