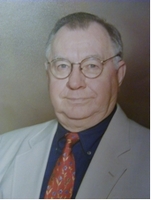 Brooksville, FL (PRWEB) February 10, 2011
Dr. James Wambold is being acknowledged for his lifetime of work devoted to keeping airports safe across America. He is a professor emeritus in the Department of Mechanical and Nuclear Engineering at Pennsylvania State University and past director of the Vehicle/Surface Interaction and Safety Program at the Pennsylvania Transportation Institute. He has authored numerous papers, reports and presentations in the areas of vehicle,tire and surface interaction. Dr. Wambold has also served as a principal investigator on projects with NASA, the Department of Transportation, the National Highway Traffic Safety Administration, and many others.
Professor Wambold is a world-renowned expert in road-vehicle interaction and skid resistance. He has served as one of two U.S. representatives to the World Road Association Committee on Surface Characteristics. He also conducted multiple studies to measure and analyze runway friction on winter-contaminated surfaces for Transport Canada. He is currently leading a study to develop an International Runway Friction Index for winter conditions.
The IFPA Lifetime Achievement in Research and Science Award honors an individual who has made significant and fundamental contributions to pavement friction research, either through a single scientific discovery or a body of work. These contributions, whether in research, leadership, or mentorship, are recognized for their lasting impact on the scientific field, and winners are selected based on their lifetime commitment to the development and improvement of friction technology.
The 2011 IFPA Lifetime Achievement Award will be presented in Tampa, Florida (USA) at IFPA's 2011 Runway Certification Workshop, March 27-30, 2011. For more details visit http://www.intlfpa.org or call (813) 471-7026.
About The International Friction Pavement Association (IFPA)
IFPA, a not-for-profit organization, was formed in 2006 to provide both technical and industry expertise on issues related to pavement friction safety of international airfield and runway surfaces. IFPA's mission is to gather pavement consultants, engineers, institutions, universities and airport operations staff to collaborate on improving research in the science of pavement friction testing for the betterment of transportation safety.
###