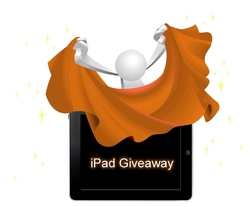 "...we know that the people who know our service best are our clients."
(PRWEB) February 11, 2011
"We've been in business since 2003," says Ross Mann, Director of Business Development at FilesDIRECT "and we pioneered several of the systems and features now widely-used in the managed file transfer industry. While we're no strangers to thinking outside the box, we know that the people who know our service best are our clients."
"So, starting today, we're inviting our users to suggest new features, applications or improvements that they think will take FilesDIRECT to the next level. The FilesDIRECT team will choose the top 3 ideas – which will then be implemented onto the site – and award the following prizes to the winners:
First place wins an Apple iPad and a Starter account free for one year.
Second place wins an Apple iPad.
Third place wins a free Starter account for one year."
FilesDIRECT welcomes submissions from all members, including new trial users. Contestants can enter by going to our website and filling out the form on the contest page.
FilesDIRECT is the oldest, and still one of the best, companies providing secure web based file transfer. Serving individuals, government agencies and companies of all sizes, thousands trust FilesDIRECT to instantly and securely send, receive and track their valuable data. Working with any type of file, FilesDIRECT's wide variety of features is available to all their clients for no additional cost, making them a top choice for easy, secure large file transfer.
# # #