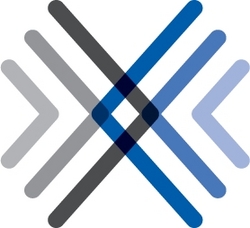 With our Unlimited aXcess Plan you can have hassle-free access to the Internet while you travel abroad.
San Diego, CA (PRWEB) February 10, 2011
XCom Global, Inc., a leading provider of low cost wireless Internet access rental services for international travelers, announced today the addition of Israel, Argentina, Turkey, Greece, South Africa and Puerto Rico to its expanding list of destinations covered under the company's Unlimited aXcess plan. This high-speed Internet access rental service provides international travelers unlimited data usage and the freedom to wirelessly at fixed rates starting at $14.95/per day in over 35 selected countries including Canada, China, France, Germany, India, Japan, Mexico and the United Kingdom. Long term (over 14 days) and multiple country discounts are also available. http://xcomglobal.com/plans/
"With our Unlimited aXcess Plan you can have hassle-free access to the Internet while you travel abroad," said Seiji Nishimura, founder and CEO, XCom Global, Inc. "You don't have to worry about incurring international roaming charges, exceeding your data plan's data limit, or seeking out specific locations like a hotspot or hotel business center for access. This is 24/7, unlimited 3G data, fixed price access. No confusing fine print. No long-term contracts."
Bundled with the Unlimited aXcess plan, the XCom Global's MiFi Hotspot rental unit enables instant access to a personal mobile hotspot, so travelers can stay connected wherever they are. Up to five WiFi-enabled devices can use the unit simultaneously allowing the MiFi Hotspot to be shared with traveling companions and saving on multiple usage charges. http://xcomglobal.com/devices/
"At $17.95 per day, the MiFi unit is a great value especially if you're traveling in a group," said Nishimura. "With five devices sharing the mobile hotspot, and unlimited data usage privileges, there is no better deal for convenient, on-the-go access to the Internet while you're traveling overseas."
XCom Global's 3G Internet access rental service is extremely easy to use. Simply enter your contact information, destinations and itinerary dates into the on-line form. You will receive a confirmation and your rental unit will arrive just prior to your departure date. Once you reach your destination, turn on your unit and you're connected. Upon return from your trip, place the rental unit in the pre-paid envelope with shipping label supplied to you by XCom Global, and send it back. It really is that easy. http://xcomglobal.com/rentalsteps/
About XCom Global, Inc.
Headquartered in San Diego, Calif., XCom Global, Inc. is a leader in providing easy access to low cost, high-speed, wireless Internet access rental services to international business and leisure travelers. The company offers broad worldwide coverage at rates substantially below standard international roaming charges. XCom Global is a U.S. subsidiary of an established Japanese company that has been in the forefront of providing travelers with innovative wireless communications services for over 13 years. For more information, please visit http://www.xcomglobal.com or call Toll-Free at 877-520-8242 or contact us at info@xcomglobal.com. In addition, get updates and travel tips by connecting with us on Facebook (http://www.facebook.com/xcomglobal).
# # #