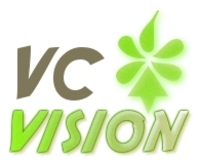 Simplify the procedure of traditional capital searching,present you and your team to potential investors
New York, NY (PRWEB) February 11, 2011
VC VISION is a boon to the venture capital scene, offering a platform that connects investors to entrepreneurial fund seekers. Today's business world is ripe with opportunities for initiative start-up companies. However, until now there have been few avenues available for funds seekers to connect with investors. VC VISION has emerged fully equipped and ready to fill that void with a unique service that will work with both investors and funds seekers in order to make everyone a lucrative profit.
In order to fulfill its goal of funding 300 projects and start-up companies, VC VISION will be initiating a campaign to encourage pre-existing and new initiative start-up companies and entrepreneurs to sign up with VC VISION. VC VISION then reviews the business or project and match it with investors who they feel would best fit that project, streamlining the application process by getting the project directly to those who would be most interested in it. This process also increases the chance of an investor being found in the shortest amount of time.
Venture capital backed businesses have a greater chance of financial success because of the connections that come from with their venture capitalists or Angel investor. Connections in the business world can often effect the ability of a new business or project to succeed in this highly competitive business world. The knowledge and connections that a start-up company receives from its venture capitalist or Angel investor can prove invaluable in the success of a new business. This year VC VISION will be dedicated to securing the future for at least 300 initiative start-up companies by matching them with the investors who have the capital to make their business dream a reality.
The VC VISION mission to fund 300 start-up companies in just one year is one that will take a dedicated, highly educated team to accomplish. VC VISION is confident of its ability to accomplish this mission because it has this team. The goal of having 300 new businesses up and running in just one year means that the VC VISION team will be assisting in closing at least one deal every business day. VC VISION is confident in its ability to reach its goal this year. So entrepreneurs and start-up companies get ready, its time to let VC VISION make your business vision reality.
###