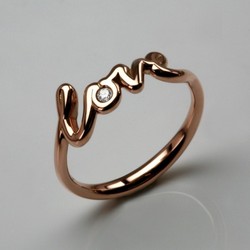 (PRWEB) February 11, 2011
If chocolates and ties just aren't your thing, you may still be looking for the perfect Valentines gift.
But fear not - from engraved silver heart charms to gold skull cufflinks, top London jewellery designer Stephen Einhorn has launched a stunning collection of handmade Valentines jewellery with each piece as unique and individual as your love ... So with only hours to go before Valentines, here are a few ideas that may just send you head over heels:
SILVER HEART CHARM COLLECTION
Stephen Einhorn's precious heart pendants are especially designed to nestle on your heart. The Heart collection also includes single charms, charm necklaces and charm bracelets in solid sterling silver and glowing rose gold. You can also add a variety of dazzling stones to each design, including diamonds and blue topaz.
LOVE BITE CUFFLINKS
Stephen Einhorn's new solid sterling silver Fang cufflinks are putting love bites on the agenda this year with incisor-shaped cufflinks. These sterling silver spikes slip through a smart shirt cuff to add a rock 'n' roll twist for rebellious city boys.
LOVE COLLECTION - RINGS
Stephen Einhorn's 'Love' collection includes necklaces, bracelets and rings with the word 'love' spelled out in romantic lettering. Skilfully handmade, each piece is available in a variety of precious metals and stone options including silver, rose gold, diamond and ruby.
BREAKABLE PLASTER PACKAGING
The ultimate in gift packaging, this patented heart-shaped design encases a piece of jewellery for lucky recipients to crack open with delight. Available in a variety of colours including red, black, gold and purple, this innovative packaging is very special indeed.
All Stephen Einhorn's Valentine's jewellery is lovingly designed and handcrafted from his independent studio in Islington, London, where he has built a following of design fans and stylish celebrities including Debbie Harry, The Killers, Kylie, Fearne Cotton, Lauren Laverne, Noel Fielding and Russell Brand. For more ideas including skull rings, engagement rings and more timeless designer jewellery, visit http://www.stepheneinhorn.co.uk or visit the boutique at 210 Upper Street, Islington, London, N1 1RL.
###