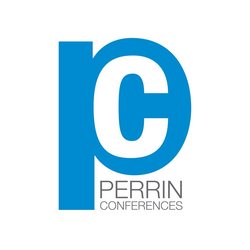 Berwyn, PA (PRWEB) February 11, 2011
The Cutting-Edge Issues in Asbestos Litigation Conference will be held at the Beverly Wilshire Hotel in Beverly Hills, CA on March 3-4, 2011. Outstanding speakers and panelists will deliver information for both sides of the trial bar, further bolstering litigators' abilities to better anticipate and resolve issues on disputed matters.
Panels include The Future of Asbestos MDL-875: Dismissals, Demands & Remands with Eduardo C. Robreno, USDJ, Presiding Judicial Officer of MDL-875, Philadelphia, PA covering updates, The Deliberating Room featuring two jurors from a recent large asbestos case in CA, and our Judicial Roundtable: A View from the Bench, includes Hon. Peggy L. Ableman, Superior Court of Delaware, Wilmington, DE, Hon. Elihu Berle, Supervising Judge of the Civil Division of the Los Angeles Superior Court, Los Angeles, CA, Hon. Barbara Crowder, Circuit Judge in Madison County, Edwardsville, IL, Hon. Mark Davidson, 11th Civil District Court of Texas, Harris County, TX, Hon. Sherry Klein Heitler, New York State Supreme Court, New York, NY, Hon. Paulette R. Irons, New Orleans City Court Judge for Division "M", New Orleans, LA, Hon. James J. McBride, Presiding Judge, San Francisco Superior Court, San Francisco, CA, and Hon. Sandra Mazer Moss, Coordinating Judge Complex Litigation Center, Philadelphia, PA. Also speaking will be Mark Lanier, Esq., The Lanier Law Firm, Houston, TX. See the agenda here.
Having set the precedent in 2010, this year's In-house counsel and Insurance panels promise to discuss hotly debated points in current trends, with representation from Arrowpoint Capital, John Crane Inc., Fireman's Fund/Allianz Insurance Company, General Electric Company, Great American Insurance Group, Dow Chemical Co., Chevron Products Company, Liberty Mutual Company, Resolute Management, Inc., and RiverStone Claims Management LLC.
Perrin Conferences focuses on delivering conferences with information, business challenges, and solutions for law firms and their clients. With highly attended events, the conferences are known for bringing together the "best of the best" in the industry in an atmosphere that encourages learning, discussions, and excellent networking for career and business development.
For more information on gaining valuable insight from the "Who's Who" in the legal industry through Perrin Conferences schedule of events, please visit http://www.PerrinConferences.com or contact Lynnsey Perrin Hee at 610-804-6165.
###