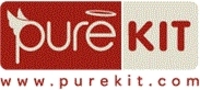 The Sage Pay integration was a smooth and straightforward process and glitches in integration were resolved quickly with one phone call
(PRWEB) February 12, 2011
Purekit.com is one of the UK's leading retailers of outdoor clothing and performance footwear, and in spite of only having been formed 18 months ago, is already commanding high internet sales, and has become a dominant force in the market. The company was formed by two internet entrepreneurs in response to a lack of choice on the market for outdoor footwear, something which consumers felt was lacking too given its rise to an annual turnover of £1M in its first 6 months of trading. During the following 12 months, company turnover was increased to tenfold.
The extraordinary success can be attributed to not only providing products to match the needs of consumers, but also providing the means to make online purchases, quick, easy and safe. Implementing a reliable and secure online payment system was pivotal in the early success of the business. "Without Sage Pay providing a secure and reliable credit card processing system, it would not have been possible for the business to grow at such an extraordinary rate," says Purekit.com Managing Director, Richard Gundle.
Consumers are wary about divulging credit card details over the internet, and building client confidence is of paramount importance for any business, but more so for a company who solely trades over the internet. Bricks and mortar stores offer chip and pin security systems for added peace of mind and to prevent fraudulent transactions; however payments over the internet are potentially open to abuse. To allay any fears and to ensure a smooth and uninterrupted service, Purekit.com chose Sagepay to handle all of their credit card transactions.
Selecting a company to process payments involves considerable research; however costs and security are only part of the story. With extensive e-tailing experience, the Purekit.com founders were well aware of the potential problems that setting up online payments can entail. Implementing a new system can be fraught with difficulty, and whilst many payment processing companies are eager to secure new business, it is important that this is backed up with quick, effective and reliable customer service. For an online business to lose uptime whilst implementing a new system is effectively like closing the doors on paying customers. "The Sage Pay integration was a smooth and straightforward process and glitches in integration were resolved quickly with one phone call" recalls Richard. Sagepay provides a 24 -our helpdesk, with support provided 365 days of the year by highly qualified call centre staff, who know their systems back to front. This service ensures that any problems can be dealt with immediately, to prevent website downtime, something which was "instrumental in our early growth," according to Richard.
By providing a reliable and secure service, Purekit.com has been able to offer customers peace of mind when purchasing online, whilst also ensuring that fraudulent transactions are eliminated, and customer's details are 100% safe and secure.
Full details of how Sagepay has helped Purekit.com become one of the UK's biggest online success stories, visit: http://www.sagepay.com/case_study/purekit
###