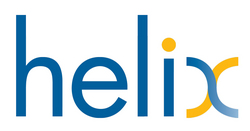 Las Vegas (PRWEB) February 15, 2011
ARC announced today the launch of Helix™, the company's members-only program providing home-based and retail travel agencies competitive supplier offerings, multiple business services, and the professional education and training needed to operate more efficiently and become more profitable. The company announced Helix at the Travel Weekly LeisureWorld Conference, currently taking place in Las Vegas.
Helix includes three primary elements: Preferred Suppliers, Education & Training, and Business Services. ARC has negotiated partner agreements with some of the industry's premier suppliers, including Carnival Cruise Lines, Globus Family of Brands, Avalon Waterways, Insight Vacations, Travel Impressions, Marriott International, Funjet Vacations, and Southwest Airlines Vacations, among others. As a result of the preferred supplier agreements, Helix agencies will have access to enhanced and, in some cases, exclusive commissions.
"Carnival Cruise Lines is delighted to be one of the select preferred suppliers for Helix," said Joni Rein, vice president of worldwide sales, Carnival Cruise Lines. "We look forward to building a strong partnership with Helix member travel agencies and are committed to help grow and develop new business in support of this distribution channel."
Hundreds of online business courses, webinars, and exclusive destination and regional symposiums will be available for Helix members. Helix Education and Training will be led by Joanie Ogg, CTC, MCC, industry leader and principal owner of Joanie Ogg Marketing Group.
"Joanie is undoubtedly one of the most respected professionals in the industry," said Christopher Flores, Helix program director. "She has been extremely successful in working with agencies of all sizes as the leader of a major association, and her approach and focus on agency education and training are consistent with ours. Contracting with Joanie to provide Helix members with exceptional educational offerings is a key ingredient in the program."
ARC's continued commitment to enhancing travel agency operations is evident through Helix's Business Services. Member travel agencies will have access to exclusively priced products and services offered by some of the best service providers in the industry, including ClientEase, an Internet-based customer relationship management (CRM) product and Travel 42, an online resource for reviews, destination guides, and travel alerts, including Star Services Online, Weissmann Reports, Official Cruise Guide, and Intelliguide.
"It's important for my agency to have access to preferred suppliers that provide my business with the opportunity to make a better commission, and have an array of services and educational tools at my fingertips to help run my business at peak efficiency," said Jennifer Kruse, owner of Journeys Travel, a New York home-based agency. "Helix provides all of these features that make economic sense from any angle. As a Verified Travel Consultant (VTC) participant with ARC, Helix will be a great enhancement to my overall participation and is a unique model geared toward today's travel consultant focusing on success. I very much look forward to utilizing all the tools it offers."
Lauri Reishus, vice president of operations at ARC, added, "Helix represents our commitment to continually add valued services for ARC's participants. This exclusive program not only provides better access to a host of competitive offerings, it also supplies the tools agencies need to stay ahead of the curve and continue to prosper. Maximizing improvements in margin and revenue generation is the cornerstone of any successful business; we think Helix will do just that, and encourage all agencies, especially those unaffiliated with another program, to become Helix members."
ARC VTCs and ticketing agencies will have the opportunity to join Helix. ARC will waive the first annual membership fee of $179 for Helix until 2012 to provide agents with the opportunity to experience many benefits risk free, and to see how Helix will help grow their businesses. To learn more about Helix and to apply for membership, visit http://www.arccorp.com/helix.
ARC accredits ticketing and non-ticketing VTC agencies in the United States, Puerto Rico, and the Virgin Islands. ARC participating travel agencies are recognized by suppliers via the ARC Agency List and ARC Check, and have access to a number of products and services that both enhance their business operations and generate additional revenues, including ARC Travel Agent Service Fee/Agent's Choice, ARC MarketPlace, and ARC Memo Manager. With more than 16,000 travel agencies, ARC is a leading distribution channel for suppliers across all segments of travel.
About ARC:
As the financial backbone of the travel industry, ARC enables commerce among travel agencies, airlines, and travel suppliers, and offers them secure and accurate financial settlement services. More than 16,000 travel agencies and 190 airlines use the company's transaction settlement services which, in 2010, totaled more than $77 billion in value. ARC also supplies transactional data to organizations, facilitating better business decisions through fact-based market analyses. Established in 1984, ARC is headquartered in Arlington, Va. For more information, visit http://www.arccorp.com.
Contact:
Peter Abzug
703.816.8158
pabzug(at)arccorp(dot)com
# # #