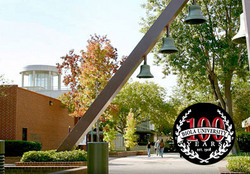 We give college students a first taste of the exciting world of Web marketing.
La Mirada, CA (PRWEB) February 11, 2011
Because so many people use Internet search engines as their first choice to find what they need, it's more important than ever for a company, practice, or other organization to have a website that ranks high in search results. To help college students realize that and teach them how to create and execute effective Internet marketing strategies, Crexendo, a premier Web marketing company, is holding a website competition at Biola University. Beginning February 11, Crexendo Business Solutions will provide its online marketing tools free to Biola students who enter the competition. Each contestant will get free web hosting for a website, access to the Crexendo content management system (CMS), and SEO training; everything needed to build and market a live e-commerce website.
Crexendo instructor and VP of Web Marketing Parker Garlitz said, "This competition enables students with an entrepreneurial bent to create a website without the large amounts of capital required to start other types of business. With this competition, we hope to give college students a first taste of the exciting world of Web marketing. It's important because Web marketing skills are something students can use no matter what career they pursue."
Participants plan and build a website promoting a real-life product or service, then use the website and SEO training—including link-building techniques—they'll get from Crexendo to draw visitors to their respective sites. The training is part of the contest and free of charge.
Prize money pay-outs will be $7,500 for first place; $5,000 for second place; $2,500 for third place; and six runners up at $250 each. Judges from Crexendo and Biola will evaluate websites on Appearance (15%), Mechanics (35%), Marketing (25%), Overall Idea (25%), plus a bonus category called Traction, wherein contestants can earn up to 10% extra points for actual leads or sales their websites generate.
Crexendo sponsors similar website contests at various qualifying universities. Some of the websites student participants have built for past competitions still operate. Other universities where Crexendo has held the competition include California State University-Fullerton, University of Utah, and Brigham Young University. Further expansion is planned in the future for Crexendo's University Program (UP), and it is exploring the possibility of making the competition intercollegiate.
Crexendo President Clint Sanderson said, "This is a great way for college students to get real-world experience in entrepreneurship, Web marketing, and Web design. Each contestant has access to everything he or she needs to build, run, and market a working e-commerce website."
This year's competition at Biola University kicks off on February 11 and students can register online at http://up.Crexendo.com. People who aren't students at Biola are also welcome to participate provided they are referred by a Biola faculty member.
Crexendo is a technology company that serves small- and medium-sized businesses, and specializes in Web marketing services and hosted business telephone services. The Web marketing services Crexendo provides include link-building and other SEO, paid search management, social media management, conversion rate optimization (CRO), and more.
###