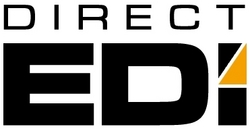 "Now with Aestiva EDI provided in partnership with Direct EDI, Inc., Aestiva's current and new customers can easily add EDI and take e-purchasing and e-commerce to the next level in their organization."
Torrance, CA (PRWEB) February 14, 2011
Aestiva Software, Inc. announced a new partnership with Direct EDI, Inc. that lets medium-to-large enterprises seamlessly integrate and connect their internal purchasing software, procurement systems, accounting, and similar automation systems with external EDI (electronic data interchange) systems of suppliers, trading partners, and customers.
Called Aestiva EDI, the service automates the communication of purchase orders, invoices, shipping notices and other documents with trading partners, so organizations can save time, expenses and avoid errors - while eliminating re-keying of data, faxing and paperwork.
Aestiva EDI takes advantage of the EDI (Electronic Data Interchange) document standard to enable operational streamlining in reconciliation, check-off, data-transfer, and other processes. The service includes:

Design and implementation of Aestiva Power Office tools needed to manage append, review, modify, and process outbound and inbound EDI documents.
EDI services for suppliers, customers, and other trading partners wishing to send/receive EDI documents with an organization.
Web-based EDI-replacement services for suppliers, customers, and other trading partners who do not have their own internal EDI capabilities.
"Outreach services" to increase supplier, customer, and trading partner participation.
Aestiva EDI leverages Direct EDI's flagship Web-Based EDI System, which lets companies avoid the high-costs of software, hardware, and IT support staff, and removes costly barriers to EDI compliance, enabling large retail, oil and gas, healthcare and discrete manufacturing enterprises to connect with all members of their supply chain.
"Direct EDI, Inc. and Aestiva both offer recognized best-of-breed solutions in their respective markets. With this service partnership, both our companies' customers and trading partners stand to gain even more efficiencies for their organizations," said Eric Linxwiler, Director of Sales for Direct EDI, Inc.
"Over 10% of Fortune 500 companies have removed paperwork, cut costs, and streamlined their purchasing, payables and related supply chain operations using Aestiva software systems," said Aestiva's President, David Silverberg. "Now with Aestiva EDI provided in partnership with Direct EDI, Inc., Aestiva's current and new customers can easily add EDI and take e-purchasing and e-commerce to the next level in their organization."
For more information on Aestiva EDI visit http://www.aestiva.com/pages/start/products-edi.html.
About Aestiva Software:
Founded in 1996, Aestiva serves over a thousand customers worldwide. Aestiva solutions significantly streamline and improve business processes. The company specializes in 100% browser-native technology that can be installed with limited or no IT overhead. Live web demonstrations are available by calling 1-888-AESTIVA (237-8482) or 1-310-697-0338.
About Direct EDI, Inc.
Direct EDI (http://www.directedi.com) is an e-commerce solution provider connected to nearly 400 retailers and 1,000's of vendors. Direct EDI, Inc. is dedicated to providing easy-to-use and affordable web-based EDI solutions that push the limits of e-commerce supply chain connectivity. Direct EDI, Inc.'s finger is firmly on the pulse of advances in the information management industry, specializing in the integration of small and medium-sized business into existing supply chain networks.
# # #