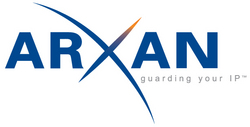 Bethesda, MD (PRWEB) February 11, 2011
WHO:
Arxan Technologies (http://www.arxan.com), a leading provider of software security solutions that protect applications from attack in distributed or un-trusted environments.
WHAT:
The rapid enterprise adoption of mobile devices such as the Apple® iPhone® and Android™-based mobile devices has not gone unnoticed by hackers in their effort to pirate, steal IP and jeopardize business models. Readily available toolkits can be used today by hackers to compromise the integrity of code through reverse engineering, disassembly and debugging. To combat the threat, companies need to adopt new strategies aimed at integrating security into the software and application themselves to protect business models, intellectual property (IP), and digital rights management (DRM) robustness rules against "Man-at-the End" attacks on the binaries.
Arxan Technologies will showcase its EnsureIT™ software protection technology designed to shield embedded and mobile software in the enterprise against reverse-engineering of IP, tampering and unauthorized use, while maintaining the integrity of the underlying content and the DRM robustness rules.
With its EnsureIT and GuardIT® product lines, Arxan provides an unprecedented cross-platform software protection suite for desktop, server, mobile and embedded environments, with application security solutions that target multiple threat vectors. Arxan's application hardening technology solutions are available for multiple operating systems, platforms, architectures and languages including Android, Windows, Mac OSX, Linux, C/C++, Objective C/C++, .NET, Java, ARM, PowerPC, and others.
Arxan will be reporting on new developments announced at RSA via Twitter. Please follow @Arxan. Additionally, company spokespersons will be available to speak with media and industry analysts.
WHERE:
RSA Conference 2011 (Booth #328)
Moscone Center, San Francisco
WHEN:
Feb. 14-17, 2011
About Arxan Technologies
Arxan Technologies Inc. is a leading provider of software security solutions that protect applications from attack in distributed or un-trusted environments. We harden applications against tampering and reverse engineering for unauthorized use, piracy, and theft of intellectual property. Our advanced software protection solutions secure ISV, digital media providers' and enterprise applications to proactively defend the integrity of code and business models. We defend, detect, alert and react to attacks through a threat-based, customizable approach that works without changing source code. Proven, durable and resilient, Arxan's offerings support a full range of application protection needs, from commercial software to military grade assurance. Founded in 2001, Arxan Technologies has offices in Bethesda, MD, San Francisco, CA and West Lafayette, IN. For more information, please visit http://www.arxan.com.
# # #