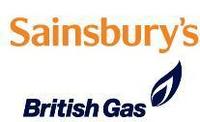 (PRWEB) February 11, 2011
British Gas and Sainsbury's bring microgeneration technologies, energy deals and advice to the high street
New five-year partnership, 'Sainsbury's Energy', to help customers future-proof their homes and keep their bills down
Sainsbury's Energy, in partnership with British Gas, will offer customers access to new energy technologies, energy deals, information, and energy saving advice in a place that's convenient for them with trained energy experts also available in selected stores.
This ground-breaking partnership sees two of Britain's leading companies working together to help British households get the right information about how they can produce and manage their energy now and in the years ahead.
Despite having some of the lowest energy prices in Western Europe, British homes have some of the highest bills because of a lack of energy efficiency measures, such as insulation, and because of low take-up of new energy technologies like solar panels and ground source heat source pumps.
Recent surveys have shown that 87% of British consumers don't know what microgeneration technologies are, and 80% don't know where to go to buy them.
Sainsbury's Energy aims to tackle these problems by providing easy access to energy products, information and advice.
Sainsbury's chief executive, Justin King, said: "Sainsbury's has a long history of helping customers save money without compromising on quality. With the launch of the new Sainsbury's Energy, we plan to continue with this heritage.
"Our ambition is for Sainsbury's Energy to become the number one destination for customers looking for new energy technologies, energy efficiency measures and great energy deals, so we can help them to reduce costs, while also reducing carbon emissions."
Phil Bentley, Managing Director of British Gas, said: "We know people are worried about rising energy prices, but higher prices don't have to mean higher bills. Energy efficiency and energy generation in the home are the keys to keeping bills down, but people need more help to take advantage of them. This is why British Gas is delighted to be back on the 'high street' with Sainsbury's, making it easier for customers to get the products, information and advice they need."
Greg Barker MP, Climate Change Minister welcomed the arrival of microgeneration technologies on the high street. He said: "[insert Greg Barker's quote].
Sainsbury's Energy, in partnership with British Gas, is now available to customers in Sainsbury's stores across the UK, online at http://www.sainsburysenergy.com and via the dedicated Sainsbury's Energy call centre on freephone 0800 316 0 316.
To start with, Sainsbury's Energy customers will have access to the following:
Gas and electricity, with a great Nectar offer including 10,000 points in the first year
Competitively priced Insulation (including loft insulation, which can save the average household around £145 each year)
Solar Panels
Home Energy Assessments (tailored energy savings reports for customers based on their individual homes, energy usage and domestic appliances)
From today, specially-trained Sainsbury's Energy Experts will be available in selected stores and working in hundreds of stores across the country by the end of the year.
And, this year, a Sainsbury's Energy roadshow will tour Sainsbury's supermarkets up and down the country with a fully interactive energy display truck where customers can talk to experts and see new home energy generation technologies in action
###