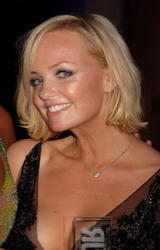 "I have to say I was so thrilled by it! It's given me definition and confidence, and means I can go completely without make-up... and I am thrilled to bits. I really recommend it." Louise Henry
(PRWeb UK) February 12, 2011
They say that blondes have more fun – and bubbly stars Holly Willoughby, Emma Bunton, and Sarah Harding certainly do their best to prove it When it comes to defining eyebrows, however, life gets a bit tricky…
Natural blondes understand the frustration of trying to define, fill or correct the shape of their eyebrows. Thick, dark, defined eyebrows may be featured on the catwalk – but it isn't a look that suits those with fair hair. Brow Pencils sold on the high street are usually too dark, which makes application difficult and daunting.
That's why Debra Robson-Lawrence has launched new treatment BrowLite™, which promises a completely natural, highly effective result for those with blonde hair. The semi-permanent treatment defines or reshapes eyebrows with a fair pigment to match your hair colour.
So, what kind of result can you expect? Look to stars like This Mornings' Holly Willoughby, Dancing On Ice judge Emma Bunton, and newly engaged Girls Aloud star Sarah Harding, who boast defined brows that perfectly match their golden locks.
Brows will have shape and definition, yet be light enough to convince friends, family and strangers that they are entirely natural. No need to get up early every morning to attempt to fill in your brows – they will look perfect day after day.
# # #