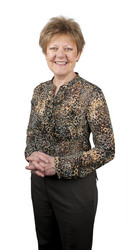 Too clever to care? Education to lead Nursing in a changing world
(PRWeb UK) February 12, 2011
Bournemouth University Professor of Nursing, Elizabeth Rosser, will focus on the importance of education in the future of the nursing profession when she delivers her Professorial Inaugural Lecture at BU on 23 March.
Professor Rosser's lecture, entitled "Too clever to care? Education to lead Nursing in a changing world", represents a journey of learning, research and enquiry. Presented in two main portfolios of work of education for practice, and workforce development in Brazil and the UK, Professor Rosser will reflect on making a difference to the field of nurse education. She will emphasise the importance of education and leadership to allow nurses to stay true to the values they believe to be the core of their profession and more particularly to enhance patient care. She will also challenge the sceptics who might question whether nurses are becoming 'too clever to care'.
"Having taken over 50 years of repeated government reports before nurse education moved wholly into institutions of higher education in the UK, and another 25 years to move from Diploma to all-graduate at point of Registration in 2013 in England, Nursing is embarking on a new era of its development," says Professor Rosser.
"The opportunity to develop leaders of nurses is there to be seized with patients the main beneficiaries of nurses' further empowerment through education," she continues. "Whether practitioners or educators, researchers or students, this presentation is intended to inspire others to take up the mantle of leadership and strive to improve the patient experience through enquiry and innovations in nurse education and to inspire them to make their mark in this changing world.
"As nursing moves towards establishing an all-graduate profession, the importance of education for practice is becoming increasingly evident, to support a profession in which the complexity of care and increasing autonomy are becoming part of the demands of the brave new world," she concludes.
Professor Rosser joined Bournemouth University's School of Health and Social Care in 2009 as Associate Dean in Nursing. Professor Rosser is the current President of the England Honour Society for Nurses, part of Sigma Theta Tau International, the American Nursing Scholarship Society for Nurses. She is and committed to leading the University's academic Nursing Group towards further enhancing their excellent reputation for providing a quality educational experience for students.
Before joining BU, she was involved in curriculum development and quality monitoring and enhancement as Modular Scheme Director and Reader at the University of the West of England.
As a Registered Nurse, she has a particular research interest in health and social care professionalism, and has published in areas such as mentorship for advanced practice, education for new role development, the assessment of competence in clinical practice, the development of critical thinking and decision-making in nursing and reflective practice.
Professor Rosser's lecture is part of BU's Public Lecture Series for 2011 which is open to everyone, and offers the opportunity to gain a unique insight into the University's world-renowned knowledge, research and expertise.
Where – Bournemouth University Executive Business Centre, Lansdowne Campus, 89 Holdenhurst Road, Bournemouth, BH8 8EB.
When – Registration and refreshments for the lecture is available from 5pm.
Further details – Entry to the lecture is free but booking is advised. To reserve your, please visit the BU Lecture Series 2011 booking page, or email bulectures(at)bournemouth(dot)ac(dot)uk.
###