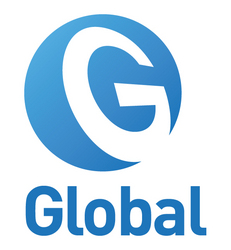 "We are grateful to have a friend in Global, a company that shares our vision," said Vladimir Fekula, President of the RCWS. "This year, Global has introduced our cause to Maserati, resulting in a new sponsorship for Petroushka."
New York, NY (PRWEB) February 11, 2011
Global Advertising Strategies, a leading cross-cultural marketing agency, is sponsoring the 46th Annual Petroushka Ball, organized by the Russian Children's Welfare Society (RCWS). Global, in partnership with the Italian car manufacturer Maserati, has joined a list of sponsors for the 2011 event, to be held today at the Waldorf-Astoria.
The agency, a long-time supporter of RCWS, introduced the non-profit organization to the luxury automaker in hopes of expanding the event's list of high profile sponsors. Maserati has provided collectible items for the silent auction that takes place during the Petroushka Ball, as well as contributed to the cause financially.
"We are grateful to have a friend in Global, a company that shares our vision," said Vladimir Fekula, President of the RCWS. "This year, Global has introduced our cause to Maserati, resulting in a new sponsorship for Petroushka. We look forward to a long-lasting relationship with both companies in an effort to improve the lives of disadvantaged children in Russia."
Maserati is honored to partner with Global Advertising Strategies in order to raise funds in support of the Russian Children's Welfare Society at the Petroushka Ball. "This is a wonderful opportunity to interact with a vibrant community within the Tri-state area. Maserati has a long standing tradition of corporate responsibility via charitable activities and welcomes the chance to provide true support for Russian orphans and children at risk." – said Jeffrey F. Ehoodin, spokesman for Maserati North America.
"We originally got involved with the annual Petroushka Ball a decade ago," said Givi Topchishvili, Global's Founder and CEO. "Since then, our relationship has evolved into a partnership of mutual support. Petroushka Ball is one of the leading Russian philanthropic events in New York, and with support of an elite brand like Maserati, it stands to receive more attention and more individual donations to benefit their cause."
Along with the silent auction items, Maserati will display the brand new GranTurismo Convertible. A modern heir to generations of open-air cars bearing the trident logo, this stylish new entry best exemplifies the values of Maserati: Design, Craftsmanship, Comfort and Performance. Able to comfortably seat four adults, a triple insulated soft top maintains the GranTurismo coupe's iconic roofline.
For more information on Global Advertising Strategies, please contact Anna Simakova at 212-964-0030 ext. 130 or visit their website at http://www.global-ny.com.
About Maserati:
Maserati produces three lines of award winning sports-luxury cars, the four-door Quattroporte, the GranTurismo Coupe and the GranTurismo Convertible. In each Maserati four adults can travel in an abundance of space and handcrafted luxury, while a race-bred V8 engine and six-speed adaptive automatic transmission delivers thoroughbred performance and the unmistakable Maserati exhaust note. Produced in limited numbers, Maseratis can be found at 57 dealers across North America. Information on Maserati can be found at http://www.maserati.us, 1-800- My-Maserati, or for press information, http://www.media.maserati.com.
About RCWS:
Founded in 1926, the RCWS focuses all its efforts on improving the lives of disadvantaged children in Russia by supporting orphanages, homeless shelters, hospitals, rehabilitation centers for disabled children and schools. Net proceeds from the 46th Petroushka Ball will be distributed across the spectrum of RCWS's programs. Please visit our charity's web site at http://www.rcws.org for additional information.
About Global:
Global Advertising Strategies is a full service international marketing and communications company that specializes in cross-cultural campaigns and worldwide expansions. Its client base consists of some of the world's leading brands in the pharmaceutical, lifestyle, travel, entertainment, financial and media industries. With over a decade of experience in cultivating and executing successful campaigns in international markets, Global knows what it takes to establish and build a brand identity in multiple international markets while simultaneously reaching those diverse ethnicities within the US.
###