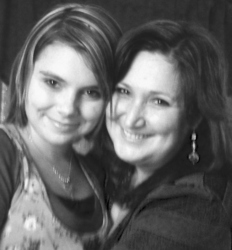 "I don't know where I would be today if I hadn't received the wisdom, knowledge and skill in my business and personal life from Dani Johnson." -Renae Heikkila
Newton, IA (PRWEB) February 15, 2011
Dani Johnson has helped tens of thousands of families to make more money, pay off debt, get their homes in order, and groom up their children for success.
"I don't know where I would be today if I hadn't received the wisdom, knowledge and skill I have received in my business and personal life from Dani Johnson." -- Renae Heikkila
Dani Johnson will be appearing on "The Oprah Winfrey Show" this Thursday, February 17, 2011.
The Show will highlight Dani's adventure on ABC's Secret Millionaire Season Premiere as she discusses with Oprah the profound impact her journey had on her life and the lives of those she was fortunate to serve.
The show will also feature community heroes from "The Love Kitchen" that Dani had the privilege to meet as she spent an entire week in one of the country's poorest areas assisting in the service to those in need for their community.
From homeless to millionaire, Dani Johnson has been impacting lives with her wisdom, business savy, and heart for helping people. Renae Heikkila has increased her income, paid off thousands in debt, and learned to pull out the best in her children due to the business and relationship coaching with Dani Johnson. Watch Oprah on February 17, 2011 and see for yourself the heart of a woman who carries such wisdom and discernment in the business world and in relationships of all kinds.
"Dani has helped me to pull the best out of my 14 year old daughter (Dani Heikkila) and nurture her natural God given giftings in music. I am grateful that I have the opportunity to learn from Dani Johnson and apply that learning in every area of my life, including parenting," states Renae Heikkila.
Renae went on to say, "Having a step by step plan to groom your children to succeed was a life saver for me. I have learned things that have helped my children to make wise choices, respect and honor people, and make life choices that prepare them to succeed, not the failure equation I was set up for."
To learn what Dani Johnson taught Renae Heikkila, visit http://www.renaeheikkila.com
###