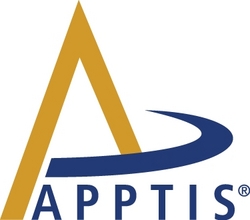 By providing a stable yet flexible technical infrastructure, Apptis will enhance the ability of the SEC to focus on its mission to oversee and regulate the US securities markets for continued growth in our nation's economy
Chantilly, VA (PRWEB) February 14, 2011
Apptis, Inc., a leading provider of essential IT and communications services to key Defense and Civilian agencies, today announced award of the U.S. Securities and Exchange Commission (SEC) Office of Information Technology (OIT) Information Technology Infrastructure Support Services (ITISS) Contract under the GSA Alliant vehicle. This contract has a 5-year period of performance if all program options are exercised and is valued at over $60 million.
Apptis will work alongside the SEC to support its technical environment as the infrastructure and operations is aligned with strategic priorities of the organization and to ensure quality of delivery, customer satisfaction, and service availablity to OIT end users. Apptis will apply its mature and proven Apptis InsightTM management system to bring structure, control, accountability, and quality to the performance of SEC ISS contract activities and tasks. Insight is based on the Program Management Institute PMBoK best practices, and maps to established SEI CMMI Level 3 processes, the ISO 9001:2000 Quality Management System, and ITIL V3 processes and sub-processes.
Through a series of innovations and process improvements, Apptis will bring technical solutions and processes to deliver program management support for server and managed network services, end user computing, service desk and pre-production services. All support services performed will be measured against metrics designed to fit the requirements of the SEC and to ensure SEC end users receive the high quality of IT services expected.
"By providing a stable yet flexible technical infrastructure, Apptis will enhance the ability of the SEC to focus on its mission to oversee and regulate the US securities markets for continued growth in our nation's economy," said Skip Nowland, President and COO of Apptis.
Apptis has assembled a team comprised of exceptional partners to provide the SEC OIT cutting-edge technology and industry-leading service success. Apptis brings deep experience gained in providing infrastructure engineering and operations support across many other federal programs of similar size, scope, and complexity. Apptis and its partners commit to continue, as well as improve upon, the high levels of service delivery and customer support provided to the SEC Community.
About Apptis
Combining deep experience in federal government with expertise driving the latest innovative technology advancements, such as Cloud Computing, Apptis has been delivering mission critical IT and communication solutions to federal agencies for over 20 years. Apptis defines, optimizes, and implements IT solutions that help our clients achieve their mission. The company's core capabilities include Software & System Engineering, Enterprise Management, Network Engineering, Information Assurance, and Program Management. Our accomplished IT professionals deliver mission critical IT and infrastructure services around the world anytime, anywhere. Proven. Trusted. Secure. Apptis is privately held with headquarters in Chantilly, VA. http://www.apptis.com
# # #