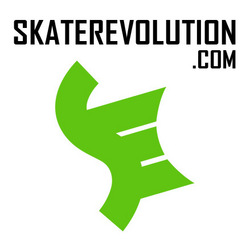 SkaterEvolution.com will bring skateboarding to new levels by challenging skateboarders of all skill levels and rewarding them for doing what they love to do
Irvine, CA (PRWEB) February 16, 2011
SkaterEvolution.com (http://www.skaterevolution.com/) is a skateboarding revolution. By posting video showing mastery of SkaterEvolution.com challenges, skaters earn great, escalating discounts on top-notch skate gear, clothes and much more. Registered users can message other skaters, making friends of fellow skaters from across the street or across the world. Sign up now for free and get 1,000 bonus skater points.
"SkaterEvolution.com will bring skateboarding to new levels by challenging skateboarders of all skill levels and rewarding them for doing what they love to do," said Turgut Bayramkul, founder of SkaterEvolution.com. "By rewarding skaters for building their skateboarding skills, we will bring out the best in the skateboarder and advance the sport to new heights. They just need to follow our progressive set of skateboard challenges and post video of their accomplishment to SkaterEvolution.com. In return, skateboarders get the chance to show off their improvement and skills to the world and to earn great discounts, for life, along the way."
Join SkaterEvolution.com and start as either a beginner or a seasoned skater, depending on your skill level. Work through your level of tricks and post the video proof. Other skater members vote on whether skaters nailed the trick. With each successfully completed trick, earn bonus points, which have no expiry date and climb the ranks of SkaterEvolution.com. Additionally, earn points for referring other skaterboarders to the site or voting on other videos. For skaters without their own cameras, SkaterEvolution.com is collaborating with skateparks around the country to offer video equipment rentals. To find participating skateparks and reserve a camera, visit http://www.skaterevolution.com/index.cfm?p=skatepark.
Skaters who earn more points will find bigger and bigger discounts in the Rewards Zone. In the zone, SkaterEvolution.com offers cool stuff any skater would love. From shoes, jackets and shirts, to decks, bearings and wheels, earn it all through successful skate tricks.
SkaterEvolution.com lets skateboarders work through seven levels, from Amateur up to becoming an Extreme Pro, a skater who develops a brand new trick for the Web site.
But SkaterEvolution.com isn't just a place for tricks. It's a place for friends as well.
"We also created a messaging system which will allow skateboarders to build a friends list as well as chat with other skaters from all over the world," said Bayramkul. The messaging system has four main elements. A community messaging system allows skaters to chat with others in their local area, or in any other place in the world. Chat in the friends area, where skaters can talk to their friends list members. Pay tribute to other skaters' skills by becoming their fans. Read posting on their fans board or post messages to your own fans. Send and receive one on one messages using the private messaging system.
SkaterEvolution.com is a safe place for all skaters, even young skaters. The Web site is Children's Online Privacy Protection Act (COPPA) compliant. Parents must give children permission to post videos and can control people who message their kids or join their children's friend list.
For more information, visit http://www.skaterevolution.com/index.cfm?p=skaterwhat.
Contact
Turgut Bayramkul
800-640-4006 Ext. 703
turk(at)skaterevolution(dot)com
###