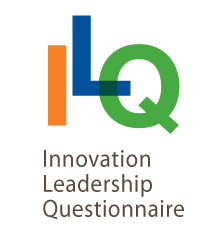 The ILQ was the catalyst to focus my efforts, tackle business challenges and avoid errors
Burlingame, CA (PRWEB) February 16, 2011
The ILQ Innovation Leadership Questionnaire (ILQ),
is designed to determine the strengths and barriers to innovation for individuals and groups. The ILQ provides a comprehensive, easy to understand profile of the elements that are needed to identify new opportunities, challenge existing frameworks, and to create the paradigm shifts and growth that our new economy demands.
The ILQ offers predictive and actionable results based upon understanding individual capability in the leadership skills, behaviors and attitude needed to challenge the status quo and identify new opportunities. The ILQ includes development strategies for individuals and groups to shape new ideas and take them forward in the organization.
"The ILQ was the catalyst to focus my efforts, tackle business challenges, and avoid business errors"– VP of Marketing at a leading financial services organization.
"The ILQ is an excellent product for assessing my team's ability to innovate"– VP of Operations at a global medical device company.
About Exceed
Founded in 2008 by Catherine LaSasso and Patricia Harmon to help organizations manage change, foster new thinking and develop innovations. Our work is based on more than 16 years of extensive research in understanding how people learn to think creatively, effectively manage change and harness their inherent leadership capabilities to foster innovation. Patricia Harmon, Ph.D. is a principal at Exceed and a leading expert in innovation and creative thinking. She is the author of the ground breaking new book, The Mind of an Innovator: A Guide to Seeing Possibilities Where None Existed Before, is a complete guide for individuals and groups that want to learn to think creatively and discover new opportunities.
###