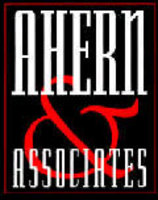 Ahern and Associates has provided me with a lot of opportunity for advancement over the years and I really appreciate working within an environment predicated on integrity and treating people fairly—both employees and clients
Phoenix, AZ (PRWEB) February 14, 2011
Opportunity—the underlying theme found when interviewing the satisfied employees at Phoenix based, Ahern and Associates, Ltd. Opportunity for advancement, opportunity to branch out, opportunity to learn, and of course, the opportunity to create a long lasting career.
With a combined tenure of 60 years of service, the employees of Ahern and Associates are a real testament to the corporate culture instilled by Andy Ahern, CEO of the firm. With many entering the company at ground floor opportunities and tenuously working their way up to positions as high as Vice President, Ahern has made sure to provide an environment which places as much value on personal and professional growth as they do on company success during their twenty-four years in operation.
For example, Brian Haley, entering his seventeenth year, began working with Ahern as an Account Executive and is now Vice President and General Manager of the firm. "Ahern and Associates has provided me with a lot of opportunity for advancement over the years and I really appreciate working within an environment predicated on integrity and treating people fairly—both employees and clients. Working for Ahern and Associates has allowed me to grow both personally and professionally throughout my career."
Scott Hoops, now a Senior Analyst and entering his eleventh year of service, also began his career with Ahern and Associates as an Account Executive. "Ahern and Associates has opened a lot of doors for me and given me some tremendous insight into the transportation industry. I enjoy the people I work with and the overall team environment."
Kirk Attebery, also a Senior Analyst is beginning his fourth year with the firm. "The opportunity is great and the job is very rewarding to me personally. I enjoy helping struggling companies in a solutions based capacity and seeing their transformation from a financial perspective. I've also been able to branch out and gain a lot of experience on the operations side as well—I will definitely retire from this company."
Claudia Balderas, who started with the company as a typist is now Executive Assistant and Office Manager of Ahern and Associates and beginning her ninth year of employment. "Mr. Ahern is a unique employer who has taught all of us that both professionally and personally that there will always be adversity and he has taken the time to teach us how to deal with the peaks and valleys we often experience--that has greatly contributed to the character and longevity of Ahern's employees."
Additional employees who have contributed to the firm's success include: Richard Digon, Head of Research and Development, five years; Susana Nunez, Administrative assistant, five years; Megan Ahern, Administrative Assistant, three years; and Bob Schwartz, who recently retired after eight years, still occasionally works on a consultant basis.
Ahern believes his company's success in the marketplace is linked directly to the organization's ability to manage and leverage its intellectual capital – the intangible and invisible assets such as knowledge and competence of their people; intellectual property and information systems that don't show up directly on the bottom line, but are more valuable than financial assets.
"I've always been a firm believer that tenured employees have a value much greater than all the financial measurements that traditionally create the value of a company. I refer to this as intellectual capital. The most important lesson I've learned in business is that the value of intellectual capital comes not from storage, but from application. We have grown and prospered due to the caring and nature of my employees towards my business," said Ahern.
About Ahern & Associates, Ltd.:
Ahern and Associates is North America's leading trucking and transportation management consulting firm. The skilled consultants at Ahern and Associates specialize in mergers and acquisitions of trucking and logistics companies as well as the restructuring and evaluation of existing carriers that seek to increase operating efficiency and improve profitability. Since 1987, Ahern and Associates has aided hundreds of buyers in the acquisition of trucking and logistics companies throughout the U.S. and Canada as well as assisting many transportation and logistics companies in reducing their overall operating costs and increasing their profitability. For more information, please call 602-242-1030 or visit http://www.Ahern-Ltd.com
Business contact:
A.W. Ahern
602-242-1030
Media contact:
Jason W. Jantzen
Phoenix Marketing Associates
http://www.PhoenixMarketingAssociates.com
602-282-0202
# # #