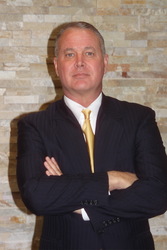 Houston, TX (PRWEB) February 15, 2011
The state of Texas has the highest drunk driving fatality rates in the country. Moreover, our own Harris County has the highest rate of drunk driving fatalities in the entire country! These facts are no source of pride for those whose tireless work in law enforcement and anti-drunk driving agencies is dedicated to preventing this dubious 'honor'.
For anyone who follows the news, statistics on drunk driving in the Houston area take on the aura of a near slaughter on our roadways thanks to the intoxicated driver. It was over 30 years ago - in the early 1980s - when drinking and driving captured national attention as a problem that needed to be addressed. At that time some sources claim that up to two-thirds of all traffic fatalities nationwide could be traced to drinking and driving. It was simply an accepted fact that people were drinking, driving and killing people in their vehicles. Often repeat offenders were allowed back behind the wheels of their car. It seemed that the collective 'we' considered driving after getting drunk to be an expected and sorry part of the American fabric of life.
But when one mother - lost her daughter to a drunk driver (in the middle of the day on her way home from high school) she chose to say, "enough is enough" and founded the most recognized anti-drunk driving organization to date - Mothers Against Drunk Driving. Since then the nation is reminded on a daily basis that drinking and driving is illegal and potentially lethal. Through billboards, magazine ads and television spots we have learned nearly everything there is to know about drinking and driving - including such truisms as "buzzed driving is drunk driving" to "designating a driver can save lives" and "friends don't let friends drive drunk".
In addition, law enforcement and the court system continue to develop strategies to get drunk drivers off the road. Today there are a greater number of statutes - that are more stringent in their punitive nature - that speak specifically to the driver who has been convicted of driving under the influence or driving while intoxicated. Drunk drivers can expect to pay higher fines, receive longer jail sentences, give up their licenses for greater periods of time and be required to perform more hours of community service if they are convicted. Recently, in Texas efforts have been made to reduce the penalties for first time DWI offenders.
It is education and raising the awareness of the consequences of drunk driving that will make an impact in Texas, particularly with new drivers.
Through the relentless efforts of those who want to put an end to drinking and driving altogether - we have learned that more drunk driving accidents occur in the evenings and into the nighttime hours - and on Friday and Saturday nights the roads are crowded with drunk drivers. Too, recent data shows that even after 3 decades of repeated warnings about drinking and driving - up to 20% of drivers on the road at any given time may be intoxicated. Too, we know that technologies are being developed that will prevent a car from starting if alcohol is detected - and individuals may purchase their own breathalyzers to keep track of their own blood alcohol content level as a proactive measure against drunk driving.
However, in a recent year 43% of highway deaths in Texas can STILL be traced to DWI accidents- a figure that is way too high in light of all that is being done to prevent intoxicated drivers from commandeering their vehicles.
As a Texas personal injury lawyer who has been witness to the aftermath of the perpetual trauma left in the wake of a drunk driver, we have chosen to aggressively join the campaign to combat Texas drunk driving accidents by the launch of a new public service website- stoptexasdrunkdriving.com.
###