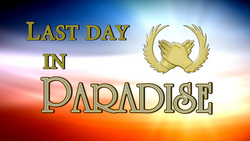 This is one of the most ambitious web series today. We're not afraid of what people will say.
Somerville, MA (PRWEB) February 15, 2011
How do you inherit a cult? The popular conception of a cult is of brainwashed members fanatically loyal to one person. What happens if that person leaves or dies? What if that person had a family member who found their estranged relative died with a substantial estate - and they came to claim their inheritance......?
Characters:
Scott Mason: Scott is an ambitious business man who enjoys the basic things in life. Things get complicated when he gets a call about his father. Scott Mason is played by Ciaran Crawford, whose credits include theater in his native Ireland and an episode of the Sopranos. (Teddy in the episode 'Kaisha') Ciaran's imdb profile is: http://www.imdb.com/name/nm1148295/
Samantha Harrison: An attorney whose quirky, brash personality belies her dedication to her clients. Samantha is played by Ruth Sullivan, one of New England's most popular actresses. Check out http://www.RuthSullivan.org
Sister Aimee: Aimee is a young woman intensely dedicated to the cult. However, she has started to hear the call of world outside... Aimee is played by star of stage and screen Casey McDougal – check out http://www.CaseyMcDougal.com
Brother Mark: Mark is a socially awkward and extremely intelligent young man who is afraid of life outside the cult. Mark is played by Colin Allen (http://www.imdb.com/name/nm3473588/)
Sister Mary: if Mark is the Brain, Mary is the heart. She cares deeply about the people in the Circle of Inner Angel. So if you question their commitment to the Circle.. she gets a little upset. Maybe a lot. She is played by Ramona S Taj (http://www.imdb.com/name/nm3772882/).
Cult is a loaded term. No one ever announced they just decided to join a cult. No one who started a cult publicly announced that they did so. A cult, after all, is any religion society doesn't approve of. The web series takes the approach that the cult members are intelligent people who feel justified in their decision. The viewer is not expected to agree with their actions, but to understand they made the best choice they felt was available and are dealing with the consequences. In other words, they are like everyone else.
Religion is always a sensitive issue. That's why it's worth exploring. Last Day In Paradise is a vehicle to explore issues of faith, community and meaning. The Circle of the Inner Angel, the 'cult' created for the series is completely fictional. Nonetheless, its possible some people will still be offended. So be it. Catzilla Productions isn't seeking to cause offence, but the goal is to create a reaction in the viewer.
The scope of the series is ambitious for the web, and represents a new step in online, scripted entertainment. Last Day In Paradise tries to avoid cliches and present complex, multi-dimensional characters and situations. The series asks and rewards mental and emotional engagement. Keep watching Last Day In Paradise and you won't be disappointed!
Last Day In Paradise was created by Dennis Stevens who has been a filmmaker for the past several years.Dennis has had 2 films in the Boston International Film Festival, and is a graduate of Harvard Divinity School. Dennis is very happy to combine two subjects of passionate interest!
Last Day In Paradise is being shot in and around Cambridge, Massachusetts.
###