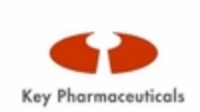 The return to school this year is expected to see an increase in infestations as a result of growing resistance to some of the older chemical treatments
(PRWEB) February 15, 2011
As students around Australia gear up to return to school, one of the biggest challenges for parents this year continues to be head lice.
With an estimated one in every five Australian primary school children infested with head lice at any given time, the return to school this year is expected to see an increase in infestations as a result of growing resistance to some of the older chemical treatments.
But while parents and teachers are rolling up their sleeves to prepare for the battle at hand, there is hope.
A recent independent comparative efficacy trial of three products for the treatment of head lice in children, compared a tea tree and lavender oil formulation (NeutraLice Lotion® ), a "suffocation" product (NeutraLice Advance®), and the older pyrethrin and piperonyl butoxide aerosol mousse (Banlice® ). The clinical trial was conducted by Associate Professor Steve Barker, of the University of Queensland's School of Chemistry and Molecular Biosciences . Associate Professor Barker is an international expert on the evolution, control, biology and genetics of head lice and has been studying head lice for 25 years and who has declared February 4 as the Inaugural National Head Lice Awareness Day.
NeutraLice Lotion's Tea Tree/Lavender Oil product delivered a 97.6% lice-free result (compared to 25% for the older Banlice aerosol mousse formulation) while NeutraLice Advance delivered a 97.5% result.
The results have prompted leading Australian pharmaceutical company, Key Pharmaceuticals, to conduct a 2011 National Nit Survey to map out current perceptions around head lice management and track awareness trends as the science behind treatments protocols continues to build.
"Time off from school, treatment costs and health distresses are all concerns directly related to head lice infestations, and which affect so many people," Belinda Clare, Product Manager for Key Pharmaceuticals said.
"The more people who take part in the online survey, the better our understanding will be of just how often Australian parents and teachers are actually battling head lice and nits across Australia."
To find out more, visit http://www.surveymonkey.com/s/national_headlice_survey_2011.
NOTES TO THE EDITOR
Key Pharmaceuticals is an Australian owned and operated private company. Most of our products are therapeutic goods designed to improve health, well being, vitality and physical appearance; we also market home use diagnostics. Following many years of rapid growth, Key is now one of the leading Australian companies in the field of Over the Counter (OTC) pharmaceuticals.
MEDIA CONTACT: LJ Loch, REPUBLIC, +61(0)439 633 429
# # #