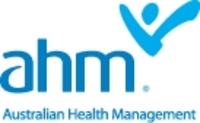 We invite everyone to celebrate Australia Day at Lang Park, enjoy the outdoors and keep active
(PRWEB) February 15, 2011
Wollongong City Council encourages all residents to have a healthy Australia Day at Belmore Basin and surrounding foreshore on Wednesday, 26 January.
The health insurance Active Zone will be in Lang Park for the Australia Day celebrations from 11am to 3pm with lots of activities and free health checks available for everyone.
Meet the Wollongong ahm Hawks who will be signing autographs during the day. Learn tips and tricks from the professionals before you enter the hoop shooting competition.
Sack races, volleyball, games and prizes will have you staying active and entertained in the ahm Active Zone during the day at Lang Park.
Council's Event Coordinator, Lee Cramer said the ahm Active Zone is a great way to encourage people to participate in the fun throughout the Australia Day event.
'ahm are providing many fun and healthy activities for all ages on the day including tug-o-war and basketball clinics,' said Lee Cramer.
'We invite everyone to celebrate Australia Day at Lang Park, enjoy the outdoors and keep active in the health insurance Active Zone with the Wollongong ahm Hawks,' said Annie McDonald, ahm Head of Marketing.
A highlight of the ahm Active Zone will be basketball clinics and hoop shooting competitions with the Wollongong ahm Hawks.
Captain Mat Campbell invited people to come meet the team and be a part of the day.
'We are looking forward to being at the Wollongong ahm Active Zone on the day that celebrates our great country. Last year we had such a great day with the families who came along to participate and we are looking forward to the same again this year,' Mat said.
About ahm Health Insurance
ahm is the eighth largest health insurance provider and has been caring for the health of Australians for more than thirty five years. In addition to the provision of health insurance, ahm has developed and delivers innovative health management programs. We employ health professionals covering key disciplines including nursing, exercise physiology, dietitians and fitness to deliver these programs.
###