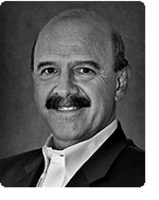 German Arciniegas, VP for eTask North America: commented: "The core strength of eTask-it is its powerful capability to translate your service delivery into rich 'blueprints' that let you standardize through repetition in the execution of projects. The abi
Raleigh, NC (PRWEB) February 14, 2011
eTask Technologies, the developers of Professional Services Automation (PSA) solution eTask-it, today announced a complimentary webinar on the core benefits of service productization. The webinar, which takes place on Thursday 3rd March at 10am Pacific Standard Time, will provide an in-depth briefing with leading workforce productivity research and consulting organization, Service Performance Insight (SPI). During the webinar, industry experts Jeanne Urich and David Hofferberth from SPI will explore the benefits of productized services and share advice on how organizations can begin to develop their own 'productized services' strategy to capitalize on this industry trend.
In this informative session, there will be the opportunity to learn more about: the four key attributes of a productized service offering and the unique eTask-it 'Blueprint' functionality; how delivering productized services improves quality and margins; and how organizations can evaluate whether to PMO or not to PMO (Project Management Office).
eTask understands the need for clients to have a greater knowledge of the work performed and to receive demonstrable value from Professional Services Organizations (PSOs). According to SPI Research's most recent professional services benchmark survey, fixed-time, fixed-fee and shared-risk engagements represent about half of all work performed by PSOs. As these types of engagement proliferate it becomes increasingly important for PSOs to structure their services with increased precision using clear deliverables with pre-defined scope, methods, skills, time and cost.
The eTask-it Software-as-a-Service (SaaS) solution has a number of benefits, including: an on-demand platform offering integrated core PSA functionality (Project, Resource, Time, Document Management, etc.); a service delivery process repository based on standardized and reusable 'blueprints'; governability of system delivery and continuous improvement; transparency and business collaboration with internal and external clients and partners.
German Arciniegas, VP for eTask North America: commented: "The core strength of eTask-it is its powerful capability to translate your service delivery into rich 'blueprints' that let you standardize through repetition in the execution of projects. The ability to control how closely blueprints are followed in all service deliveries ensures improved margins and reduces cost overruns and risk".
The webinar will explain the benefits of "productizing" services and creating 'blueprints' as a way to realize optimal financial and operational results.
For more information and to register for the Webinar please visit: https://www2.gotomeeting.com/register/923480707
About SPI Research
SPI Research's two principals, Jeanne Urich and Dave Hofferberth have brought together over sixty-five years of combined experience in workforce productivity, from both a consulting and analyst perspective. They bring a unique market competence that enables them to help clients clearly understand market dynamics and quickly focus on steps to improve performance.
http://www.spiresearch.com
About eTask
eTask Technologies Ltd was founded in January 2007 to develop eTask-it-- the ideal Professional Services Automation (PSA) integrated solution for the definition, delivery and improvement of services including key project management functionality. It includes a unique framework to translate your service delivery into rich 'blueprints' to standardize through repetition the execution of projects, resulting in minimized cost overruns and complexity.
eTask
8601 Six Forks Road, Suite 400
Raleigh, NC 27615, USA
(919) 882-2091
german(dot)arciniegas(at)etask(dot)it
Media Contact
For further information, please contact pr(at)etask(dot)it
###