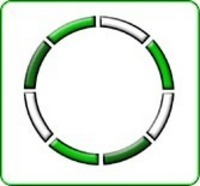 We could not believe the number of attendees from countries like Saudi Arabia, UAE, Jordan, Israel as well as other Eastern European Countries like Estonia, Romania and Poland.
(PRWEB) February 16, 2011
ISE, otherwise known as Integrated Systems Europe has fast become the # 1 Audio Visual trade show in the world.ISE in February 2011 was the biggest it has ever been, shattering attendance records with over 34,000 attendees and over 700 Exhibitors including MyProjectorLamps.eu – the global leader in projector lamp sales. It has surpassed InfoComm International as the event that showcases all the new technologies and exhibits major companies involved at all levels in the industry.
One of the main reasons for this climb is the location geographically, as the event is set in Europe as opposed to North America, and the scope of its attendees which range from Portugal in the West to Russia in the East and even Saudi Arabia in the South. The ISE organization is also already claiming that the entire floor has already been booked for next year – I guess we'll find out for certain whether this holds true as exhibitors are not required to pay a deposit until well into the month of March, but I'm sure it will not be long before this is confirmed.
Some of the major sponsors and therefore largest exhibitors that attended this year were Crestron, Mitsubishi, Chief, Barco, Sanyo, Panasonic, Epson, Sennheiser and the list actually goes on and on. It seems as if ISE has no end to accepting sponsors and therefore every company must share their time and space to advertise their products. Yes, ISE in the end is the ultimate branding experience for these larger companies, but for smaller more niche companies the advantage here is to network with both the major companies as well as create relationships with those who are attending that work in the industry.
There actually was a huge range of products as this year the focus was lighting systems, projection screens, wiring, switches, projectors, projector lamps, speakers and sound equipment and led signage. And while this does encompass most Audio Visual there were no products that absolutely blew me away and yet could also be functional in day to day life. Of course Crestron was pushing their chip technology which powers most digital tablets like the iPad, which has been extremely popular in mainstream usage, but that was very much the same as last year.
Some of the latest in projection technology seemed to be quite gimmicky as signage was a huge focus. Many companies appeared to be showing off the novelty of 3D projection, either in their efforts to create a home theatre capable of 3D or 3D signage for store windows. The projectors still required 3D glasses, and while this is pretty cool for kids, it is hardly anything that is necessary or life changing.
Other gimmicks, that actually could prove to be useful is the technology similar to the Xbox's Kinetic gaming system, where a user can use body movement and interact with the system. Nintendo had already done well in this market with its WII, however the technology can still be developed further in my mind. If we could somehow combine a 3D image with this movement recognition software, it could be used to manipulate an image with your hands. This might actually make design work and personal computers faster and easier to use.
Canon was ever so present with a series of projectors that worked in unison to project an image onto a concave round screen in the ceiling that gave the appearance of being surrounded and your periphery could not escape. Creating a configuration like this is actually quite impressive considering most of us have trouble placing a single projector on a table and getting a proper squared up image. But in the end all that was transpiring at the Canon booth was bar service with snacks provided to VIP attendees who were probably from Corporate assessing the beauty of their marketing campaign. Those same attendees would later be found funneling into a bus and whisked away to some restaurant followed by a quick stop in the the world famous shopping district.
This was the first year that MyProjectorLamps had decided to become an exhibitor at the show in order to reach out to customers and meet with existing clients, and it was definitely a success! MyProjectorLamps.eu which under its banner includes myprojectorlamps.co.uk, myprojectorlamps.fr, myprojectorlamps.es, myprojectorlamps.de to name a few serves all of Europe as well as the Middle East, Africa and Russia.
Director of European Operations Pavan Singh describes his experience: "We could not believe the number of attendees from countries like Saudi Arabia, UAE, Jordan, Israel as well as other Eastern European Countries like Estonia, Romania and Poland."
Customers of MyProjectorLamps from Israel can purchase from our site translated in Hebrew and customers from Arabic speaking countries can now make full use of our site that is translated into Arabic to make purchasing even easier.
"Clients from these countries are able to get their projector lamps quickly since we have extensive experience shipping throughout the Eastern Hemisphere from Turkey to South Africa and making sure orders arrive on time by having one of the largest inventory in the World. "
Our main goal at ISE was for us to connect with our current customers and to let attendees from regions that had previously not attended to get to know the MyProjectorlamps Brand and level of service.
MyProjectorLamps.eu is one of the few companies that focuses on customer service and building relationships with clients, so that their projector lamp needs are met while providing trust combined with a high quality product. You can be sure to speak to the same knowledgeable customer service agents every time you call unlike other companies that simply have a call center with agents who are simply not connected. MyProjectorLamps.eu also offers multi-lingual phone support in English, Française, Nederlands, Español, and Polska.
It was great to see clients face to face for the first time and take the time to learn more about them and their businesses. There was so much diversity in terms of cultures and languages and countries that it was an awesome experience to try and communicate with everyone to help build our global brand.
###