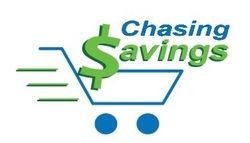 "The (newspaper) industry must change and adapt to new revenue possibilities, including updates to familiar concepts. That's why I'm excited to explore these opportunities with Chasing Savings." states Brian Steffens
Atlanta, GA (PRWEB) February 15, 2011
Chasing Savings, LLC is proud to announce that Brian Steffens has accepted a position on our newly formed Advisory Board of Directors. Brian Steffens is a veteran communicator with executive-level experience in newspapers, magazines, digital media, public relations and news association management. Over four decades, he's led change and innovation in photojournalism, color, typography, design, packaging and editing, information graphics, new media/digital initiatives, new product development and new business models.
"We feel very privileged to have Brian join our team. I believe that Brian's forty years of expertise in the industry and existing relationships will help us tremendously in gaining insight into the newspaper industry." stated Michael K Holland, CEO of Chasing Savings, LLC.
"The hottest topic and most important question for the news industry is how to sustain the depth and breadth of quality journalism," says Steffens. "The industry disruption is as much or more about the revenue equation than it is about the journalism. The industry must change and adapt to new revenue possibilities, including updates to familiar concepts. That's why I'm excited to explore these opportunities with Chasing Savings."
Brian Steffens was previously executive director of the National Newspaper Association (NNA), an industry organization of 2,000 newspapers that he led for eight years. At NNA Steffens kick-started digital offerings including a total overhaul of its website (twice), creation of an online-accessible best practices database, members-helping-members forums, industry blogs, and a weekly e-mail e-newsletter targeted for community newspaper management.
Prior to the NNA, Brian Steffens was senior vice president and editor of the Editor & Publisher Company, where he repositioned the magazine and its website, and editor of Quill magazine, published by the Society of Professional Journalists. He also worked for more than two decades in the newspaper industry, including leadership positions at the Los Angeles Times, San Diego Union, Orange County (Calif.) Register, St. Paul Pioneer Press, Miami Herald and Detroit News.
About Chasing Savings, LLC: Chasing Savings, LLC has recently released their AdLogix™ platform, a comprehensive, turn-key suite of digital advertising and online couponing tools for daily metro and weekly community newspaper publishers who seek to bring online couponing, search and social media advertising, and search targeted banners to newspaper websites. The AdLogix™ platform is the newspaper industry's most powerful and comprehensive outsourced campaign management solution, providing newspaper publishers and their sales teams a complete arsenal of cost-effective revenue generating tools.
For more information about Chasing Savings, LLC and the AdLogix™ platform please visit http://www.chasingsavings.com
Press Contact:
Myles Fuchs
512.496.2201 (m)
Myles(at)ChasingSavings(dot)com
Michael K Holland
678.637.2645 (m)
Mike(dot)Holland(at)chasingsavings(dot)com
###