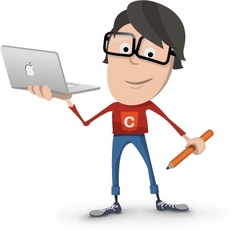 Fortunately, vendors like Cisco and Linksys have adjusted their portfolios to match the small business budget
Castle Rock, CO (PRWEB) February 16, 2011
The good news is the economy is creating new jobs. The tough news is small and medium sized businesses (SMB) often need to choose between filling income generating positions and internal operational positions. By placing internal operations, like IT departments, on the back burner the efficiency of the company is neglected. The bad news is that without the technical talent these small companies fall behind their competition.
Enter the IT Network Consultant. Historically, SMB's turn to the consultant for the knowledge and experience required to create an efficient and secure work environment. What business owners soon find out is this is an expensive solution. Up until recently, installing a business-class small office solution could run as high as $10,000 for the hardware alone. The major vendors have not provided an affordable solution.
"It's been a hurdle." says Brent Leekley, a Network Consultant at RemoteCiscoHelp.com, "... for most engagements that involve installation of new equipment, the bulk of the costs goes to the new hardware. I've found that the time for the consultant will generally cost less than two hundred dollars for most single-site installs, but it's the hardware costs that really make it difficult for these small offices to get the solutions they need. Often, the business owners, or office managers, will have to downgrade to meet a planned budget."
In this new world of fewer credit options and little collateral everyone is downgrading. However, technology is adapting and creating more affordable solutions.
"Fortunately, vendors like Cisco and Linksys have adjusted their portfolios to match the small business budget," he continued, "you can now buy a fifty-port business-class switch for less than six hundred dollars, which gives you a lot of the benefits that you would find in a enterprise class switch that costs five thousand dollars or more."
Brent, and RemoteCiscoHelp.com, recommend new low cost products that support IPv6, Power-over-Ethernet, Quality of Service and higher through-put on the device. It is no longer necessary to have to leverage banks loans in order to build out the small office.
"It's a great solution for the small office. Not only are the doctor's offices, attorney's offices, and small retail stores I work with now able to securely and efficiently communicate, but now they can do it with more bandwidth between their resources. Also, we are finding that the solutions are so affordable that we have been able to add training into our engagements to provide the owners and staff with the ability to manage the solution themselves."
The news is getting better for the small business owner. They can focus on the growth of their business without having to break the bank to compete. The talent rich consultants of RemoteCiscoHelp.com have hit on what is most important to the small-to-medium-size-business owner. Make it work, keep me safe, and make it affordable.
###