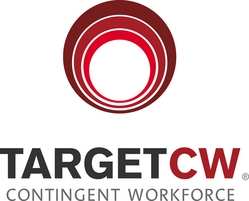 San Diego, California (PRWEB) February 15, 2011
TargetCW, a leading provider of Contingent Workforce Management services, is pleased to announce they have chosen Grant Thornton LLP to provide reviewed financial statements, payroll tax updates, tax return preparation, consultation, and tax compliance advisory services.
"We consider integrity to be one of the key principles here at TargetCW," states Samer Khouli, President of TargetCW. "Grant Thornton's diverse experience and highly-skilled tax professionals will complement our knowledge base and assist in our dedication to full compliance." In addition, Mr. Khouli states, "This partnership will also allow TargetCW to focus on improved efficiencies and synergies for the thousands of valued employees and client companies we are here to serve."
TargetCW has the highest level of confidence in Grant Thornton due to their well-respected history in the industry. Grant Thornton was a clear and obvious choice during TargetCW's stringent selection process. "We are confident that Grant Thornton will exceed our expectations and deliver the highest quality of service," stated TargetCW's Controller, Ryan Anning. Mr. Anning also added, "Grant Thornton has already demonstrated the personalized focus we were looking for, which will certainly benefit our business as a whole."
TargetCW is a dynamic business with a team of experienced Human Resources professionals specializing in payrolling temporary workers and contractors identified by their clients. TargetCW works with many of the most successful companies. Insightful Management, Old Fashioned Customer Service®, and a focus on proactive problem solving are the core tenets of TargetCW. TargetCW's global payrolling service provides an extraordinary range of Fortune 1000 class benefits for their employees. In addition to payrolling, clients find significant value in TargetCW's full-service staffing, pre-employment screening, 1099 compliance and management, and contingent workforce best practices consulting.
For more information about TargetCW, please visit http://www.targetcw.com.
# # #