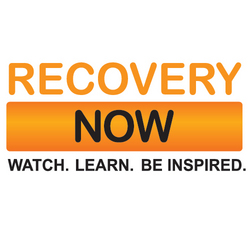 Regardless of whether or not a teen's genetic makeup influences his or her drinking, it is imperative for teens who abuse alcohol to be treated by an alcohol recovery program while they are still young
Los Angeles, CA (PRWEB) February 15, 2011
A new study from Radboud University in the Netherlands suggests that heavy drinking amongst teens is influenced by genetics. The research showed that the dopamine D2 receptor gene was impacted in teens that engage in binge drinking and who drink to cope with negative emotions. This study has been reported in the journal Alcoholism: Clinical and Experimental Research. Recovery Now TV believes that while further research is needed, these findings could impact treatment options for alcoholism recovery. It also shows how important it is for parents to get alcoholism recovery treatment for their teens early on so that they can learn how to live their life without alcohol abuse.
Recovery Now TV has established some guidelines for talking to teens about the dangers of abusing alcohol. When parents can establish a line of open communication with their kids from an early age, the teen is more likely to be open to getting help and agreeing to alcohol recovery programs. Studies show that when teens have a close open relationship with parents, they are less likely to abuse alcohol. Mike Cohan, spokesman for Recovery Now TV, offered some tips for parents. "When your child is telling you about his or her life, make sure you practice active listening. Be sure to control your emotions even if you hear your teen say things that upset you. And above all, refrain from turning the conversation into a lecture."
Statistics show that about 80% of teens in high school have at least tried alcohol. According to the National Institute on Alcohol Abuse and Alcoholism, signs that teens may be abusing alcohol include mood changes, bad grades at school, and rebelling against rules. Parents can also look for issues with memory, concentration, coordination and speech. Of course, when alcohol recovery does not occur, the long-term effects of drinking can include cirrhosis and cancer of the liver, stomach issues, memory loss and damage to the heart and nervous system.
Mike Cohan commented on the findings regarding teen genetics and alcohol, "Regardless of whether or not a teen's genetic makeup influences his or her drinking, it is imperative for teens who abuse alcohol to be treated by an alcohol recovery program while they are still young. As we get older, it can be even more difficult to break the addiction cycle. Alcoholism recovery programs will teach teens the coping skills that they need. The sooner alcohol abusers can get into these programs, the better."
About Recovery Now TV:
Created by addicts for addicts, Recovery Now TV is designed to build awareness surrounding the recovery from drug and alcohol addiction. The company also seeks to bring hope and treatment options to those who suffer from addiction. The Recovery Now television show, a 30-minute talk show, was developed to inspire addicts and their families through real life stories of triumph over addiction. Recovery Now TV was founded by Spencer Recovery Centers, one of the nation's premiere treatment facility networks. For more information about where to view Recovery Now TV or to see the show's archives, visit http://recoverynowtv.com.
###