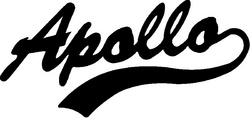 In the past three years, Apollo has logged 4.8 million man-hours, and achieved a 2011 EMR of 0.29.
Kennewick, WA (PRWEB) February 16, 2011
This month, Apollo Sheet Metal and Apollo Inc., have been named the safest construction companies in Washington State. With over 800 employees, Apollo has a proven track record of safety in the construction industry. Their impressive 2011 EMR of 0.29 is 71% lower than the average company. Apollo's unwavering commitment to the safety of its employees has increased every year. In 2010, Apollo received EMR of 0.33 - the second lowest in Washington state for all industries, second only to Enterprise Rent-A-Car.
At Apollo, the incident rate has been lower each year for the past four years, illustrating Apollo's commitment to improve upon their already aggressive Safety and Accident Prevention Program. Apollo's current incident rate is an impressive 61% lower than that of the average construction company and its Days Away and Restricted Time rate is 68% lower. The loss work day rate for the past three years is 79% lower than its counterparts. Founded in 1981, Apollo has grown successfully each year. Much of Apollo's success can be attributed to the high value the company places on its employee relationships. Ensuring the safety of its treasured employees is of paramount importance to this expanding company. Employees are treated like family, continuing the tradition established by Apollo's founder, Bruce Ratchford.
Apollo's commitment to safety is evidenced even in the company's motto, "Building People who Build Great Things." The people at Apollo come first; employees are the bedrock of its success. In the past three years, the company has logged 4.8 million man-hours. To date, it has been 2.4 million man-hours since the company experienced its last lost time injury. Completing projects injury free is no longer a goal but an expectation. Apollo has proven many times injury free jobs are possible. Safety has become an instinct and a core value to all employees.
About Apollo Sheet Metal and Apollo Inc.:
Apollo Sheet Metal officially began operations in 1981, building on a vision that originated in the mid-1970s by owner Bruce Ratchford. With a decade of experience and expertise in mechanical design and business management, Mr. Ratchford incorporated Apollo in Richland Washington, to serve the Tri-Cities' construction needs. Since 1981, Apollo has expanded its market to include over 5 states and multiple countries.
Apollo has progressively grown larger than its original scope and has expanded its operations to specialize in mechanical construction for correctional facilities, hospitals, laboratories, high tech data centers, schools, and industrial facilities.
In 1993, Apollo Inc., was formed. Apollo Inc., is a general contractor that specializes in infrastructure, industrial, commercial, and design build projects throughout the Pacific Northwest. Apollo Inc.'s diverse projects include wastewater treatment facilities, water treatment facilities, bridges, highways, laboratories, wineries, manufacturing facilities, commercial buildings, and environmental remediation.
http://www.apollosm.com
http://www.apollo-gc.com
# # #