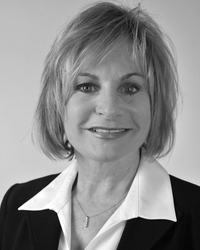 I am excited to join Burstorm just as the cloud services industry is taking off. Burstorm has the right people in the right place at the right time to help our customers develop and implement successful cloud strategies.
San Carlos, CA (PRWEB) February 16, 2011
Burstorm, a leading distributor of cloud services for enterprise customers announced that it has appointed Lori Bedford to the newly created position of Chief Revenue Officer (CRO). As CRO, Bedford will lead the company's revenue strategy and manage sales and marketing efforts to enhance revenue growth.
Burstorm is a cloud services distributor, specializing in Infrastructure Clouds (IaaS), Co-Location, and Network deployments. With the many cloud service providers and even more offerings, it is increasingly difficult for customers to keep track of the competitive landscape and pricing models. Burstorm educates and represents its customers during the selection process and works closely with the service providers, saving valuable time, money and resources.
"With the explosive growth in cloud services and growing need for our solutions, it was imperative we bring on an experienced executive to help us successfully meet the growing market demands," said Brandon Abbey CEO, Burstorm. "We are thrilled to add Lori Bedford to the executive team as CRO. She's strategic in the way she approaches the market and has an excellent track record of accelerating sales and driving profitable revenue in start-ups to multi-billion dollar enterprises."
Bedford most recently came from Sprint where she led teams selling services to Sprint's largest and most complex customers. Previously Bedford was Executive Director at XO Communications where she built and led the enterprise sales teams for nine western states and prior to that she was VP & GM at Winstar.
"Burstorm has worked closely with customers and cloud suppliers for the past two years to understand the increasingly crowded cloud market, provider capabilities and most importantly how to help customers quickly and efficiently define their cloud requirements," continued Bedford. "As a result Burstorm has developed valuable knowledge, methodologies and practices that enterprises need to successfully deploy cloud services. Burstorm is way ahead of the game and I can't wait to let enterprise cloud buyers know what we can do for them."
Bedford will be based out of Burstorm's headquarters in San Carlos, California.
Burstorm Headquarters
939 Laurel Street
Suite B
San Carlos, CA 94070
Toll Free: +1.877-716-1560
Sales:
Email: sales(at)burstorm(dot)com
###